Choosing different design elements for one's home during a renovation can be an exciting yet daunting task for any homeowner.
On the one hand, there is the excitement of choosing stuff for your dream home whereas, on the other hand, you are cautious of avoiding any mistake or wrong choice so it doesn't cost you time, effort, and money.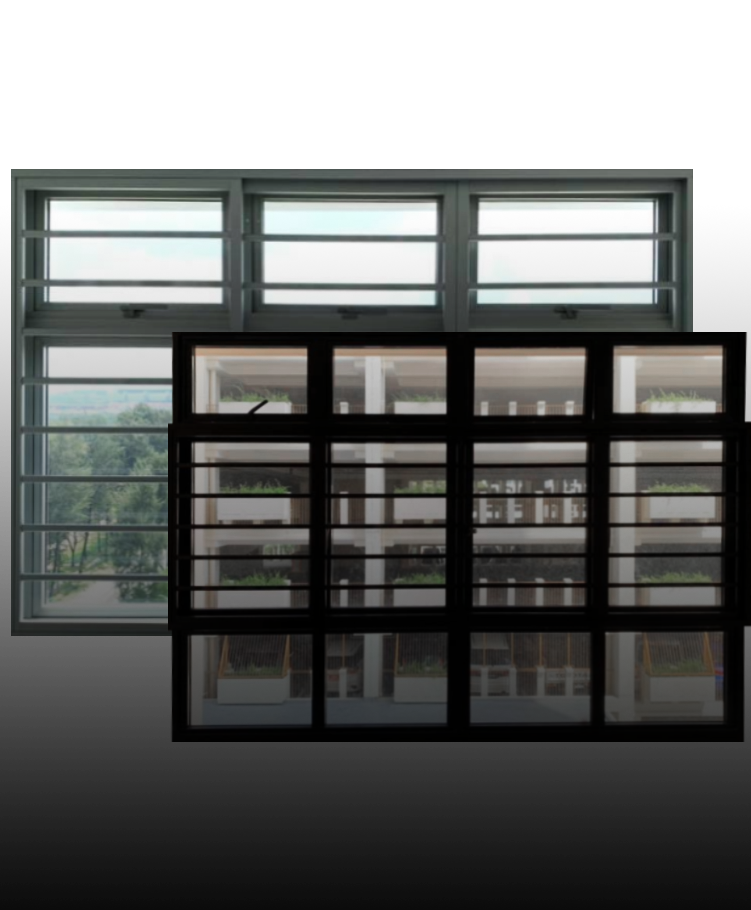 While there are several areas of interior design in which you should do your homework before making a choice, one important aspect is to know all the reasons and factors before you choose a window design and its material.
This may seem quite trivial but once you think about it, there are so many factors to consider: what kind of functionality you want from the window, what will its size be according to the room's size, what kind of decorative design you want according to the house's theme, etc.
Once you know what kind of window you want, you can get it from a professional window supplier. However, before doing that, you should be aware of the things you should consider before choosing a particular window. These are discussed below.
Things to Consider Before Choosing a Window Design
When you design a house, there is a particular design theme and style that defines the overall architecture of the house. Obviously, the windows should match that design and aesthetics so that they don't look out of place.
---
Read Also:
---
Apart from that, there are certainly other factors that you should consider before choosing a particular window design which is discussed below.
The first step to consider is to choose types of windows for each room separately according to functionality. In the living room, you may be looking for a larger window to give you a panoramic view of the outside whereas, for a smaller bedroom, your requirement might be to get a smaller window.
Another aspect to consider is how much light you want in a particular room. You may not need so much light in a bedroom but for a kitchen and living room, you may be looking for such window styles that ensure the maximum amount of light to flow through.
Just like light, the amount of airflow you want in a particular room also sets the ground for what kind of window you want. For example, for a kitchen and bathroom, your main requirement would be to get a window that ensures maximum ventilation.
Next comes the aesthetics of the window and how it matches with the overall design theme and color palettes. Different window materials can be painted to stained in colors of your choice whereas some may not be possible. To see what kinds of colors you want and then choose from the possible options available.
Different windows come in different accents, shapes, and as expansions. See which ones can you install in your given space and plan the architecture accordingly.
What You Need to Know About Window Materials
Choosing a window design is not the only decision that you will have to make. You will have to choose the material of the windows alongside as well. Consider reading about all the pros and cons of window frames materials so you can make an informed choice.
The most common window materials include wood, aluminum, fiberglass, and vinyl. Some of the important things to know in this regard are discussed below:
A wooden frame looks classy and acts as an excellent insulator for heat and noise. Nothing can surpass the beauty and class of a wooden frame. But it is affected badly in humid environments and may even need to be replaced after a few years.
An aluminum frame is a cost-effective material for windows that is durable and easy to maintain. However, it is not a good insulator for heat.
Fiberglass window frames are considered quite durable and can withstand extreme weather. However, they are a costly option.
Vinyl window frames are gaining popularity these days for two main reasons: they are quite affordable and show excellent insulation properties. They come in many different colors, styles, patterns, and other personalized options. They are easy to clean and maintain. However, they may pose a problem in hot weather and may require regular maintenance.
If you take into account all the above-mentioned points and tips, you will be able to come up with your choice of a window grille with a particular design and material.
If you are based in Singapore, ​ Gate Door Window would then be able to fulfill your window needs in the best possible manner and take care of all your window and door needs.