Concrete flooring is known for its durability, and that is maybe why it is ideal for use on driveways, streets, commercial, and residential floors. Concrete is a heavy flooring material made using a solid slab of concrete, the reason why it is durable.
However, if you plan to put a concrete floor on any of your premises, you need to hire a construction company with experience and skills.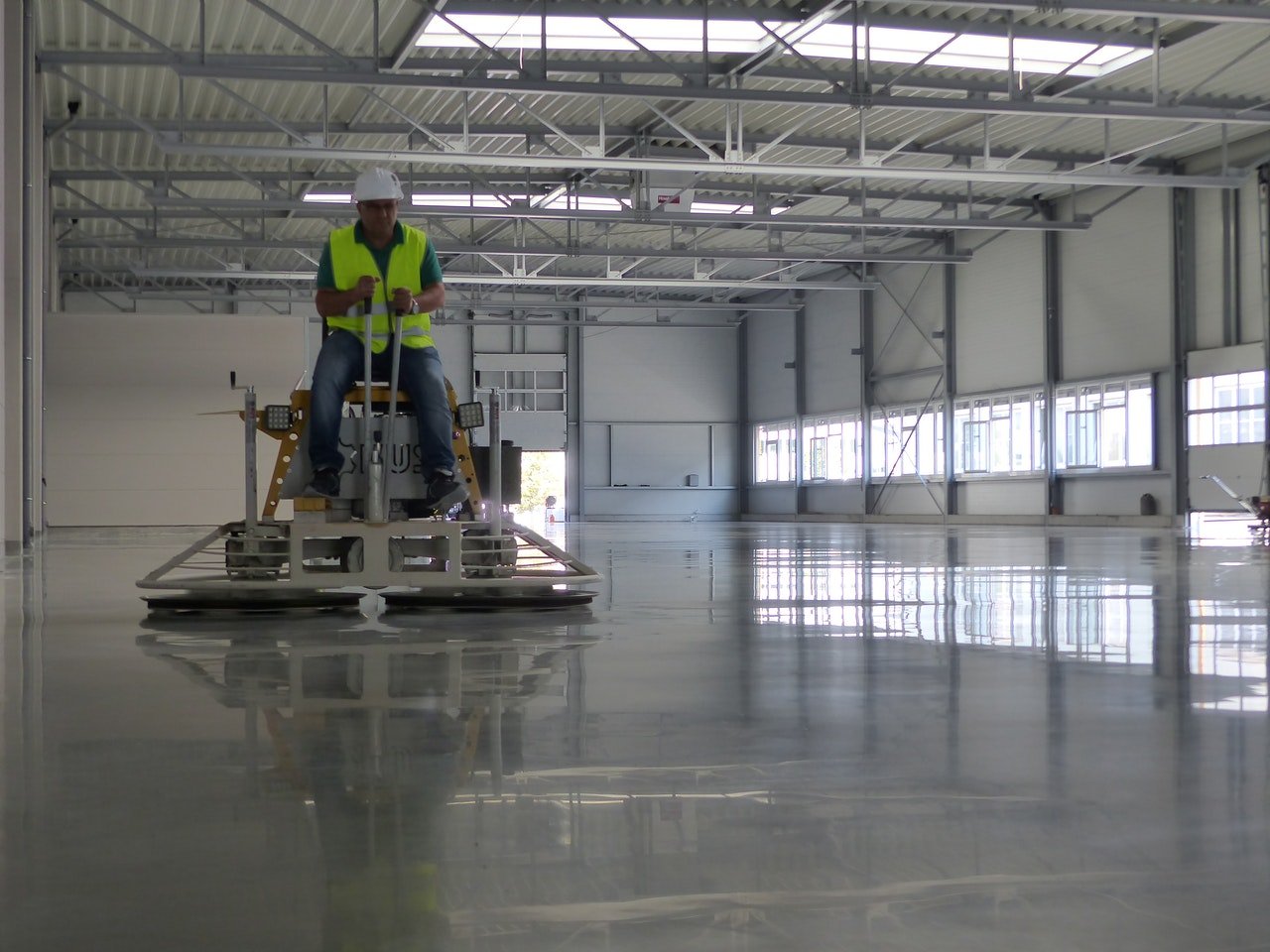 Working with experts like panoramaconcrete.com.au is essential because they pay attention to details, are reliable, and can guarantee quality services. In other words, bringing an expert is the only way you can be sure of a perfect finish.
The majority of construction companies provide a wide range of flooring services to industrial, commercial, and residential clients.
---
Read Also:
---
Polished Concrete Flooring Services
One reason polished concrete flooring is popular is that it is a durable, sophisticated appearance, and easy to maintain.
However, being durable does not mean that the floor cannot get damaged. On the contrary, concrete flooring does wear out over time, especially in high-foot traffic areas.
You may need to do some concrete polishing when you notice that the surface has cracks, damages, scratches, or lacks luster. Doing this will create a consistent finish.
Polished Concrete Flooring Benefits
Here are some of the reasons why you should choose polished concrete flooring:
Low maintenance cost
Durable
Easy to clean
Scratch and stain resistance
Oil and chemical resistant
Non-absorptive
Hypo-Allergenic
Commercial Concrete Flooring Services
There are many options when it comes to commercial flooring. However, the question is, how many of these types of floors can withstand high foot traffic?
When selecting the type of flooring for your commercial or business premises, you need to consider the purpose it is meant for before you proceed with the renovation or fit-out.
Industrial and commercial are places known to have high foot traffic. There is a lot of mess happening, including the spilling of chemicals and forklifts operations.
All these give you the best reason why you need to utilize or maximize the concrete slab so that the floor does not deteriorate fast.
That makes concrete sealing and epoxy flooring the best option for industrial or commercial premises.
Benefits of Commercial Concrete Flooring
Easy to clean
Durable
You can make it to be non-slip
Can resist stain and scratches
It is hypo-allergenic
Non-absorptive
Reflects light
Can resist oil and chemicals
Concrete Grind and Seal Services
The concrete grind and seal, also referred to as concrete sealing, is one of the best concrete floorings that can transform your damaged concrete floor into a long-lasting surface that is good looking and easy to maintain.
How It Works
When using this for your project, your contractor will first begin cleaning and prepping the surfaces using the concrete's diamond grinding layers to expose the hidden stones and rocks.
He will then grout the surface to fill the holes and cracks before applying the sealant layer.
When your contractor finishes applying the concrete sealing, the floor will look sensational and shiny.
The following are reasons why you should consider using concrete sealing:
Easy to clean
Durable
You can make it non-slip.
Can resist stain and scratches
It is hypo-allergenic
Non-absorptive
Reflects light
Can resist oil and chemicals
Epoxy Flooring Services
Another type of flooring that has become popular is epoxy flooring. The reason why it is widespread is that it works well on a variety of properties, especially those floors with high foot traffic.
It is, therefore, ideal for residential and commercial places.
How Epoxy Flooring Works
When working on epoxy flooring, you have to prepare concrete flooring to make it clean and smooth. The next thing is to combine the resin with hardening chemicals.
When the two are mixed they react and then spread on the floor, making the liquid turn solid once it dries up.
Epoxy Floor Benefits
It can resist heat
It is durable
It can reflect light
It is easy to clean
Its cost of maintenance is low
It is oil and chemicals resistant
It can resist scratch and stains
It is hypo-allergenic
It is available in many colors and designs to match company or décor colors.
Conclusion
Concrete flooring is one of the best and can guarantee your durability. However, if you want quality results, you need to bring on board an expert.
Experts have the skills and experience and understand what to do to give you the best results you want and exceed your expectations.