The combination of age and weather are two of the factors that can accelerate the wear and tear on your roof.
However, some homeowners often wait for a longer time to call a roof repair service until they find it necessary to fix their roof. That's understandable given the average cost of roof repair nowadays.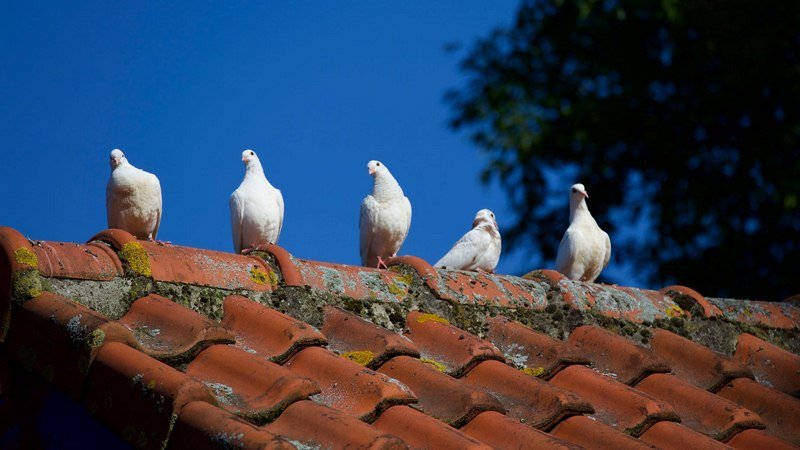 5 Signs That Will Tell You It's Time to Repair Your Roof
If you base it on the degree of damage that needs to be repaired, the bill can cost you around 700 to 1,000 dollars. The question is how you can tell that you need to fix your roof? For some help, here's a list of signs that you need to consider before calling for a roof repair service?
Stains Around the Edges of the Wall and Ceiling
If you notice brown spots or stains around the edges of the wall or on the ceiling, that's one indication that you need to repair your roof. It means that water is getting through the roof due to reasons of damaged underlayment or dilapidated shingles.
If that's the case, a professional roofing service is what you need to identify where the leak is coming from to fix it up immediately. Typically, your attic is one of the primary locations that will tell where to spot the leak.
Loose Shingle Granules
Loose shingle granules are one primary indicator that your roof is showing wear and tear, and needs repair or replacement. If you see a likeness of thick black sand filling up your gutters, that's granules coming off from your roof shingles.
Loose shingle granules might be hard to notice if you don't have gutters. However, you can also spot the problem if you look for irregular coloring on the roof. If there are lighter areas on the roof, that's probably due to granules lost from the roof shingles.
Cracked or Curled Shingles
As mentioned earlier, roof shingles are typically the most convenient way to tell if your roof needs a repair. You can see it as one of the early indicators if your shingles are cracked or curled. It's because roofing materials often change shape over the years, and it's essential that you repair or replace it to be of service to your property again.
Awful weather and strong winds are the most significant contributors to damaged roof shingles, so you need to do a checkup every time there's a storm that hits your area. After you checked it and you see there are cracked or curled shingles on the roof, you can check sites like https://www.roofcoonline.com for a professional roof repair service.
---
Read Also:
---
Sunlight Coming to the Attic
Do you notice that natural light is shining brightly in your attic? Well, it's another sign that your roof needs a checkup from professional roof service. If light can come through your roof, so can snow, cold air, and rain. Thus, it will do you good to take a look in your attic.
If your roof only has small leaks, you can just patch it up. However, if the old age of the roof, as well as more extensive damage, is to be considered, it's advisable that you make a replacement of your old roof sooner than later.
Sagging Roof
A sagging roof is one of the signs of a major structural problem, and it's a must that you don't delay its repair. Typically, the causes of a sagging roof is a damaged decking in the attic or foundational supports. The latter is a cause for concern as it can lead to accidents for the people living in the house.
You should make sure that you fix this issue immediately because you'll surely regret it if you wait for its repair for too long a time.
Takeaway
It's is essential that you maintain and take care of your roof. Your roof is your protection against the rain, wind, snow, and other elements. Aside from that, it also provides aesthetics to the exterior of your home. Thus, if there's any damage to your roof, you should see to it that it's fixed.