4 Steps You Shouldn't Forget When Building Your Home's Audio Visual Room — Entertainment systems are no longer limited to theatres or the viewing rooms of big budget film production companies. Now homeowners can also enjoy the cinematic experience from the comforts of their home.
Steps You Shouldn't Forget When Building Your Home's Audio Visual Room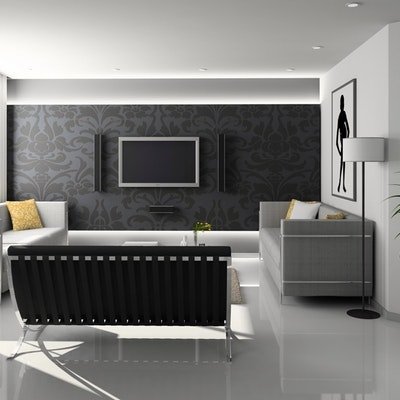 With a high-end TV antenna, satellite dish or a cable subscription plus the right speakers, you can watch HD quality movies and revel in surround sound while sitting on your couch or bed.
However, building a home theatre system from scratch is not a minor project. This endeavour requires a lot of thinking and preparation. Here are four critical steps to help you build the audio-visual room of your dreams.
Consider your Budget
Before you start planning the look of your AV room and what you will put inside, you will first need to think about how much you are willing to spend on the project. The design of your home theatre space can be suited to your needs and budget limits.
For one, you don't have to have a dedicated room for all the electronics. If your space or budget is limited, you can opt to install a quality screen and sound system in your living room, bedroom or another space in your home.
Once you have a budget range, you will have a better idea of what you can include in the design of your home theatre room. When determining your budget, consider the following factors:
AV equipment (TV set or projector screen, sound system, etc.)
Lighting
Additional furniture pieces
Professional services (fees for consultation and for the installation of the equipment)
Must Read:
Work with an AV Professional
Building an AV room is not a project that you can completely do on your own. There are many aspects to consider such as the design of your AV room, the condition of your space, and what equipment you need to purchase to create the type of experience you want to have.
If you have an old home, you may also need to consider whether the electrical wiring can handle the additional equipment and lighting fixtures. You may also need to consider the HVAC system, if your cooling system is enough to keep the space and your equipment at the recommended temperature.
By hiring a company to handle these aspects, you are assured that there is an expert supervising the project from start to finish.
If you only need help in one particular aspect, you will need to find a company that specialises in that service. For instance, if you simply are looking for advice and help with installing an LED screen or antenna, then you will need a technician who is experienced in installation.
There are also companies that can offer a comprehensive service from design to installation. Hiring a company to handle everything may cost you more, but it frees up your schedule for more important tasks. Furthermore, you won't have to worry about any particular aspect of the project. All you will need to do is to confirm the design and occasionally check up on the work being done in your home.
Must Read:
Pick a Room
You need to pick a suitable room for your home theatre system, regardless of whether you are planning to dedicate an entire room or part of an existing space. If you wish to watch movies or listen to music in different areas of the home, you will need to consider how many areas you wish to include in the system. Keep in mind that this will also entail additional costs in purchasing equipment and installation.
By hiring an AV professional, you can get ideas about the area of the house where you can build your home theatre system. The AV consultant can tell what screen size will suit the size of the room, how far the screen should be from the seats, where the speakers can be placed, whether the room needs additional sound proofing, and more. He can also give you advice on the type of equipment you can get that fits your needs and your budget.
Supervise the Work
Whether it's a minor project such as installing an antenna or a major change such as drilling holes into the wall and upgrading your wiring system, you will still need to check up on your workers every once in a while. A project manager may oversee the project, but visiting the site and checking up every now and then ensures that the work is done in line with your instructions.
There are many aspects to consider when it comes to building an audio visual room or home theatre. These are the four essential steps. When in doubt or if you have concerns, hire professional technicians and designers to help you out. They have the expertise and the tools needed to get the job done and produce the AV room that you dream of.