Timber decking has become a preferred alternative to the traditional hard terraces and patios because it adds charm, space, and opportunity to a property. It can also provide a warm and comfortable multipurpose space that can be turned into what the occasion calls for.
For instance, pergolas can offer a quiet reading space, or become an entertainment spot for your family and guests.
You can use some great timber and decking ideas or create your own. Timber decking can be incorporated into many outdoor spaces. Including it in your landscaping designs is a stylish and unique way to create a beautiful and enjoyable spot for relaxation, among other purposes.
Timber decking comes with many benefits, which include the following:
1. Adds Visual Appeal
Integrating a striking wooden deck into your home's exterior will add to its aesthetic appeal. Whether a simple deck with plants or an extravagant one complete with ornamental railings and balusters to add to its personality, it can transform your outdoor space into a modern and elegant hangout area.
Furthermore, you can accessorize your space with a fire pit, comfortable furniture, and tables, depending on how you intend to use it. Also, it's important to note that a timber deck will add to your property's curb appeal.
2. Provides Comfortable Outdoor Space
Wooden decks add unique, comfortable outdoor living spaces, more so for people with smaller homes.
Being an extension of your home, a timber deck will connect you to the outdoors without really being outside. It'll prevent you from tearing down your walls just to extend your living space to accommodate more people.
It also makes for a breathable space for your family and guests, especially in hot weather. Compared to other decking materials, a timber deck can be used all year round because wood is suitable for any temperature.
3. Increases Property Value
Home improvements can be challenging, especially if their sole intention is to add value to your home for the sole purpose of fetching a higher price in the market.
Trying to figure out what modern design will blend with the current features of your house can be pretty daunting. Installing a modern and appealing wooden deck to your home is one of the easiest upgrades you can do, and it can give you up to 75% return on investment.
This is especially true if you sell it within the first year. What's more, decking increases your floor size. Many people now opt for a deck instead of remodeling their living room space.
---
Read Also:
---
4. Durable and Strong
Outdoor architectural designs for living spaces need to be practical and sophisticated at the same time. Timber offers both functionalities. Sophisticated and elegant yet robust decking is created from various types of wood, which remain strong and durable even after many years of use, although using hardwood will be perfect for high-traffic areas.
5. Low-Maintenance
Timber decks require very little maintenance. A little sanding and polishing, and, maybe, painting, once in a while will keep it in shape. However, it's advisable to use treated timber to prevent insect invasion, rotting, and weathering.
6. Has A Natural Look
Wood exudes an attractive natural pull to it. It gives the feel of being one with nature. A wooden deck radiates a natural warmth that makes a place cozy and welcoming. This natural warmth can't be achieved by other types of decking.
7. Wide Variety to Choose From
Timber decking will allow you to create your desired outdoor living space. You'll be spoilt for choice, especially when confronted with various wood types and designs to choose from. This is because timber comes in various finishes, styles, and textures. However, your choice will be informed by the purpose of the deck.
8. It's Versatile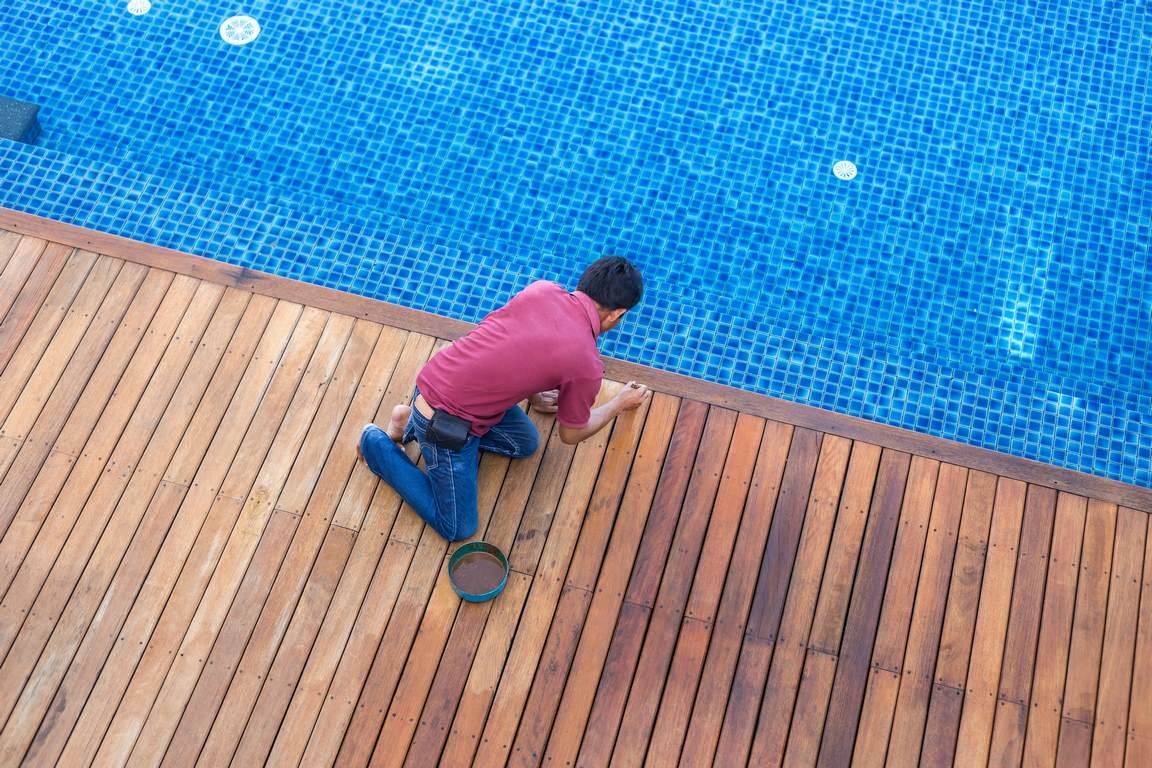 Timber decking is highly versatile and can be applied in many places. It can be used around water features, like swimming pools, ponds, or walkways. It also provides a sturdy surface under shading structures, like pergolas, which can hold many people or be used as a children's playground. It's perfect for an evening out in sloppy areas in the terrain.
Timber decking is suitable for commercial and residential areas, and flexible enough to be cut and shaped into various layouts and styles.
Conclusion
Compared to other decking materials, timber is one of the most affordable. It comes in different types, as well as various colors, textures, and designs. The kind of timber you decide to use for your deck will depend on its location and purpose.
Weather conditions and maintenance will determine its durability. Before choosing the one for your intended purpose, do your research to help you get the right type.