Current Garden Trends. The garden is often an area of the house that many people take most pride in. This because there are so many aspects of it that can be moulded to suit the needs of each person. You will find many people choosing to follow simple trends with their garden décor, by simply letting their well-trimmed grass do the talking.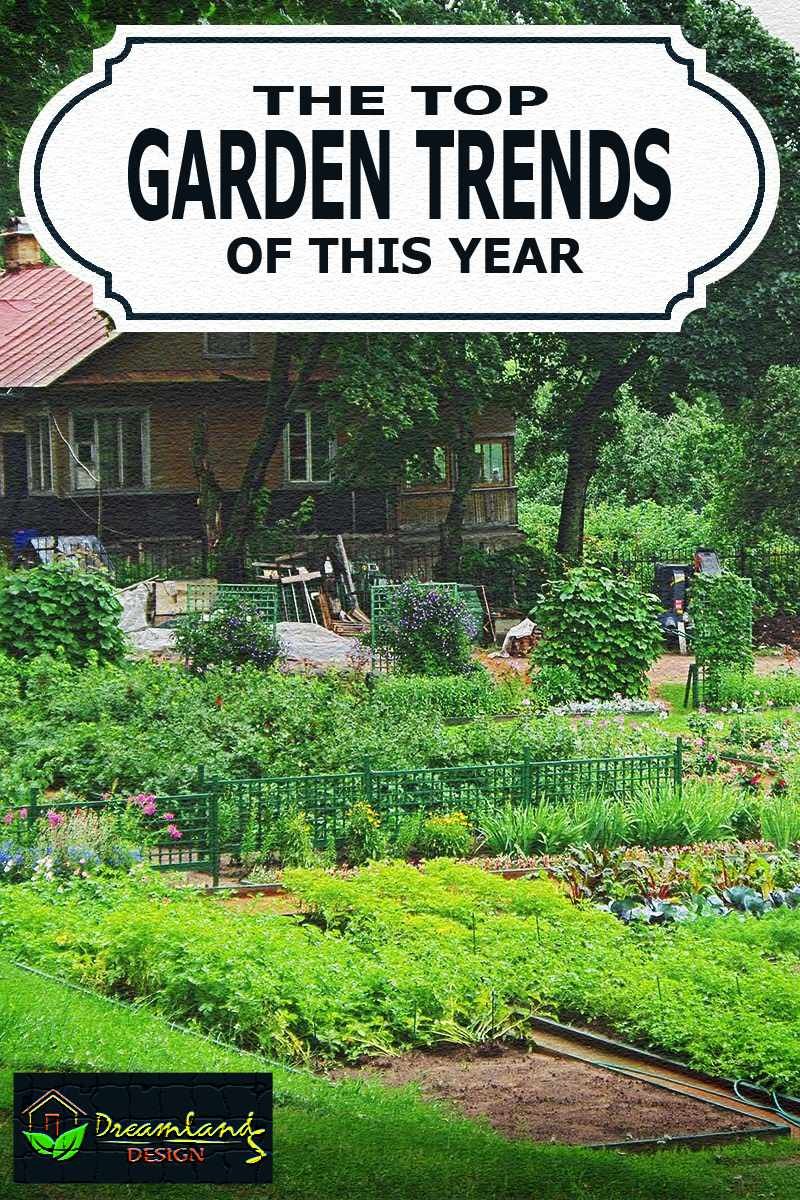 Current Garden Trends That Are Going to Be Huge This Year
Whereas, there will be others who strive to catch the eye of anyone that walks in to their garden, by having eccentrically cut bushes in all sorts of creative designs.
However, if you are the type of person who wants their garden to look nice, without it being too over the top or being too dull –you can have a look towards the current garden trends which have been set by experts as to how you can make your garden look just the way you want it to. So here are the biggest and the top of current garden trends this year.
Adding Colour
One of the first current garden trends that seems to be popular this year is there being a number of people who are wanting to add some colour to their garden in a bid to make some of the features stand out more.
Of course there aren't actually many objects to paint in your garden (unless you fancy having some pink grass!), so a popular choice has been for people to paint their garden fences or to get uniquely coloured awnings. Usually, the majority come in the standard colours of brown or beige.
With this trend though, we are seeing that a number of people are choosing to paint their fence in a colour which stands out a bit more. Such as blue, yellow and Grey. These are all great options to make your fence stand out more for sure, there is also the option to go with colours that are less bright but are still noticeable.
If you want a colour like this a good option will be black, dark green or a deep blue. The other option with colouring your fence can be to paint it the same colour as your house, this is a great way to help your outdoors flow with your indoors.
Garden Furniture Trends
Over the past few years, the traditional furniture we would see in a garden would be a dining table and a few chairs on the patio. This is no longer the case though, a big trend that first pushed through was people choosing to create a dining area outdoors as a way to enjoy a beautiful lunch on a summers day.
This year though there has been a drift towards people using the outdoors as an area to accommodate guests and have a nice warm drink and chat around a fire. What this means is that cane furniture and rattan furniture has become increasingly popular for people's garden.
Usually this would be associated with a conservatory but why not utilise your outdoor space more? Now a day, you can find garden furniture that is just as comfortable as the sofas you would have in your lounge, and with their being a range of fabrics and designs available, you can find outdoor furniture that suits your garden perfectly.
Growing Fruits and Vegetables
To some this current garden trends can seem like it can be a lot of work, but regardless of the fun (or gloom) that planting and growing your own vegetables can be for some people. They are a magnificent way to make your garden look better. This is because fruits and vegetables are often bright colours and having patches around the sides of your grass is a wonderful way of adding character to your garden.
The reason this current garden trends has become so popular over the past few years is because more people are realsing that if the space is available, growing your own fruit and vegetables can be a very rewarding task. It is different to when you purchase something from the supermarket and you actually get a sense of pride when you see the finished article. It is also especially better if you have a child, as it is wonderful activity for them to follow.
---
Read Also:
---
Sustainable Features Being Integrated with Contemporary Designs
Additions to homes such as solar panels on the sides of houses have been a design feature for a number of years now. However, these have been perceived to be quite 'ugly' and ruin any character the home has. With sonar panels in 2017 though, this is no longer the case. You can now see solar panels coming in different shapes and sizes, there are black ones that don't stand out as much or you can even see solar panels that look like normal slats on a roof.
This means they are now viable options to make your garden look good as well as being extremely beneficial to the environment. Another one sustainable feature which has been integrated with contemporary designs are the addition of rain water collectors which are built in with garden features. For instance, you can have walls that are built with small gaps on the edges which go straight in to the ground to be re-used. The other way this is done is a similar design, but around the edges of a pond so it is even less noticeable –but you are still helping to keep the world green!
Lighting Trends & Features
Recently, the technology which has been used for LED lighting has improved, so that it is no longer just a light that will take ages to become bright. You can now purchase the lights with the promise of savings on your energy bill as well it being a much higher quality and even better: they come in different colours that can create more of a mood setting in your garden.
For example, you could use blue or green colours to match the mood you set with your fences. You can also no find a number of apps for your phone that allow you to alter the dimness of these lights. All of this means if you can have a great night out in your garden with friends for a games night or just to relax with a good book.
Must Read:

Today's guest post focuses on Top Garden Trends for this Year, Thanks so much to Ryan Duffy! Share you knowledge and write informative article for DreamLandsDesign.com !