It can certainly be a challenge to keep smaller, living quarters neat and tidy.
One trick is to learn to put things away as soon as you finish with them. This will keep your apartment from getting messy or cluttered.
Easier said than done, as many people have yet to develop that good habit.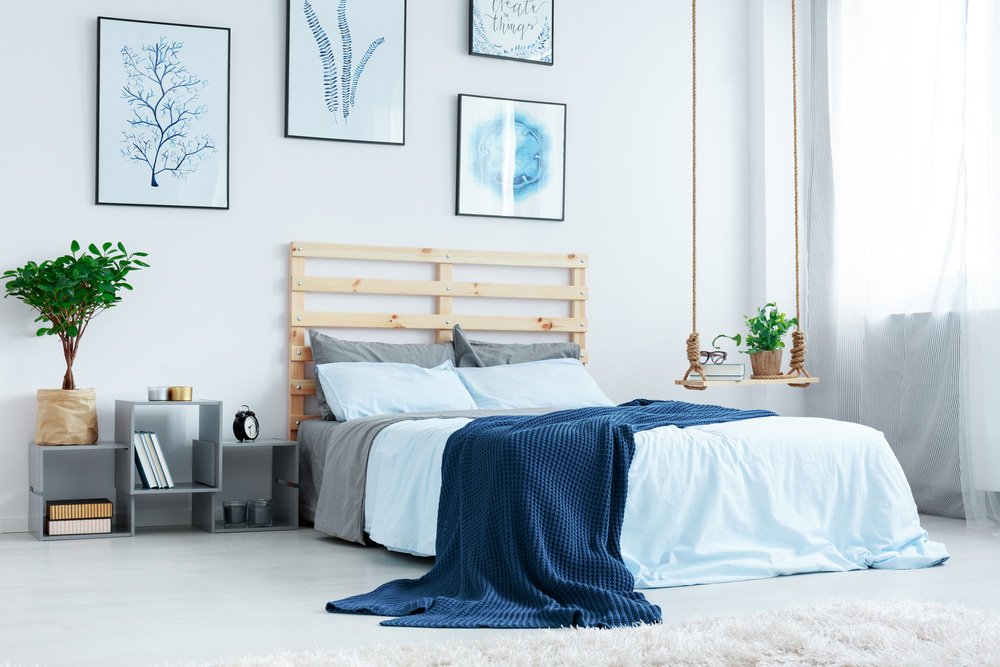 Would you like to learn how to make it easier to put things away in your apartment and keep it looking clean and organized?
This article will give you five easy tips and tricks to do just that.
---
Read Also:
---
Use Smart Storage
Instead of looking for the prettiest storage option, you should be focusing on finding storage that is the most useful for your unique needs.
Whatever container or piece of furniture you choose, it should be ideal for the purpose that it will fill.
You wouldn't buy a small shoe rack for your entrance when you know you have an extensive (or should we say — impressive!) shoe collection. You would want to make sure you find a nice roomy bench with plenty of storage space.
It's also best to place your storage container as close to where you would use the items that it would hold.
An excellent example of this is the flip-open armrest in your EZ chair. It is the perfect place to store the remote. You will always have your remote in the exact spot that it should be because it's so easy to put it away.
Be Purchase Conscious
One way to make it easier to put things away is not to have too many things that you need to find a place for. When you only buy what you need — you'll make it easier to put things away.
Having an excess of things in your home causes a quickly cluttered home and a hard to organize living space.
How are you supposed to put things away when you don't even have enough room for all that you own?
Ask yourself before you buy anything new for the home, whether you really need it and where it will go in the apartment.
Focus on Problem Areas
You can help keep things where they belong by noticing what areas tend to accumulate clutter and find a solution to that problem.
Some common problem areas include bathroom counters. You can add some floating shelves to both sides of the mirror or keep a rolling cart near the sink to hold all the clutter.
Another problem area seems to be the kitchen table. It's an area we like to do our different projects on, and we can get distracted before we finish. Then we leave a mess sprawled out on the table.
The best way to approach this is through the use of project boxes. There will be more info on this in a little bit.
Last but not least, the entryway is another area that likes to get cluttered. We tend to come into the home with our hands full and drop our day onto the ground. Instead, your entryway should have easy-to-use storage options.
Hang your jacket on a hook. Place our bags into a cubby or hang next to your coat. Your shoes should have a designated spot, and your keys and paperwork can go in a wall organizer.
Notice Your Habits
If you are completely honest with yourself, you don't put things away sometimes because you simply don't feel like it.
If you can take note of what time of day you tend to get messier and make a plan to combat those idle moments, you'll find that your house will stay tidier.
One example is to bring a garbage can into the living room with you during your couch potato times. That way, you can eat your snacks and toss the wrappers right into the trash can.
You can also take note of what items you tend to forget to put away. For some reason, people have a hard time keeping their dirty socks off the floor. By strategically placing a laundry hamper, you can take care of this problem.
Is your toothbrush always left out? Buy a toothbrush holder. Do you have a hard time keeping your magazines off the table? Buy a magazine rack.
Have Project Boxes
Now back to the idea of using project boxes that we touched on earlier.
Understandably, big projects may take more than one day to complete.
Instead of leaving your project sprawled out on the kitchen table or living room floor, adopt the habit of using project boxes.
Whether these projects are crafts, paperwork, or just random hobbies, having a designated box to hold all the pieces can be beneficial.
You can keep a box to place your project in that will get it out of the way without having to put each individual part of the project away.
It can be frustrating having to start all over again, gathering your materials each time you want to work on your project. If you have a box handy — it will be much easier to store it away to come back to when you are ready.
Conclusion
If you notice, most of these tips are smart habits that you can adopt to keep your apartment cleaner. Putting things away consistently will still call for a concentrated effort to be successful.
Using these tricks will help make it easier to follow through on this habit. You'll notice a cleaner, more organized apartment after you have successfully put these things into practice.
---
Author Bio: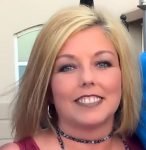 Susie is our General Manager and has been with Copper Beech, a property that offers Auburn University off campus housing, for ten years! Susie is a huge asset to our team. In Susie's spare time she enjoys spending time with her family, her three boys, and her dog Gunner.
---