Maybe you're just moving into a new apartment, or maybe you're ready for a change in your environment. No matter the scenario, there's never a wrong reason to redecorate.
Your apartment should reflect your personality. It may be a small area, but it's got enormous potential!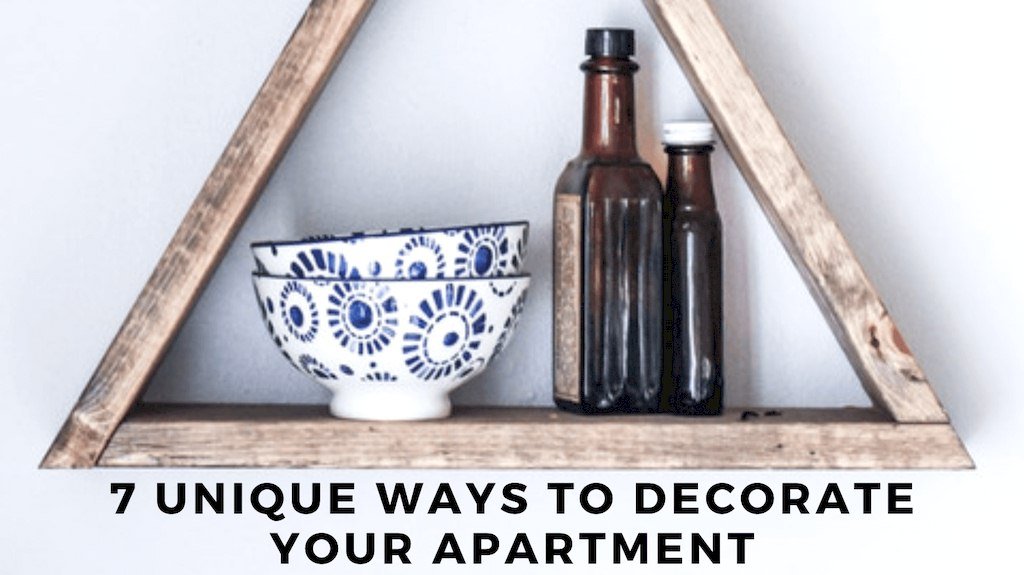 Just like you, your home is unique. Your decorating style is different than that of the other tenants who have lived there and those who will occupy the place later. So why should you have the same decor style as everyone else?
When you're ready to decorate your apartment, these out-of-the-box apartment design ideas will help you color beyond the lines.
---
Read Also:

Climbing the Ladder: How to Tell When It's Time to Trade Up
---
Be Bold
When you're trying to choose a style for your apartment, it's easy to get overwhelmed by choices. This is your time to be bold, though, so go for it!
You get to choose your design scheme to create an environment that makes you feel happy and at peace. You don't have to use colors that please everyone, only you.
However, if you've never had this freedom before, it helps to have some basic guidelines from the pros.
To get started, begin with a neutral base. (If you lived in a rental and can't paint your walls, that may be your only choice, but that's okay).
Then, pick your "main" colors to incorporate.
What bold tones do you gravitate to when you're shopping for clothes? Those are the hues you want to have as the basis for your color scheme.
Once you've picked your shades, add vibrant splashes of colors with your furniture, wall art, and rugs. You can even invest in removable wallpaper to add a pattern to the wall.
Keep it focused, though. Too much color without empty space for your eyes to rest can be chaotic instead of enjoyable.
Design a Gallery Wall
You've probably been in homes where at least one entire wall is full of family pictures or artwork. Sometimes this works, but other times it looks gaudy (or even creepy).
Gallery walls can be a truly artistic way to decorate if you do it right. And, according to The New York Times, a gallery wall is perfect for adding style to small apartments.
You're making a personal statement without saying a word, so choose your collection carefully.
The Basics of a Gallery Wall
Before you start designing your next masterpiece collection, keep these expert tips in mind:
Measure the wall before you hang anything (so you don't over-clutter it).
Decide if the gallery will hang in columns, grids, or another pattern.
Purchase frames that complement each other and fit your wall.
Choose artwork that meshes together well.
Ultimately, you're the one who has to be happy with your gallery wall, so set it up in a way that pleases you. Too many colors or chaotic elements can be stressful on your brain, but these guidelines can help you avoid that.
Choose Versatile Furniture
Your apartment has limited square footage, so you're going to have to be savvy with space. Some of your items might have to be mobile, foldable, or modular.
Why invest in a large dining room table if you rarely have company? Instead, get a rolling, fold-up table that can be tucked away when it's not in use.
Do you want to use your guest room as a home office but still have a place for visitors to crash? Invest in a daybed or find a cozy pull-out couch to keep in that room.
When you use versatile furniture, you'll have more free space, and your apartment won't feel so cramped.
Trick the Eye
If you design your apartment the right way, it can look and feel larger than it really is.
For instance, dark colors absorb light, which makes a room appear smaller. By contrast, bright colors reflect light, creating the illusion of a bigger area.
Your furniture can also make a difference. Dark furnishings make a room closed in. But lucite and glass furniture pieces are clear, which makes the room look more open.
Mirrors add the illusion of depth in a space, which is why they're frequently used in hotel lounges and restaurants. Borrow this trick by hanging a mirror or two on the wall in your smaller rooms.
As with anything in life, sometimes a different perspective is all it takes to make something old look new. A few strategically placed mirrors and some bright colors can transform your apartment entirely.
Hide Your Furniture
Clutter makes a room appear smaller than it is, and nothing clutters up space more than the furniture in it.
While you can't necessarily get rid of the basic furnishings in your home, you can hide them.
The popularity of minimalism is one of the reasons why Murphy beds are trending again. But they're not the only furniture design that can blend into the background of your apartment.
Today's manufacturers have jumped on board the train of hiding things in plain sight.
With a little bit of shopping around, you can find stylish ottomans with hidden storage and kitchen tables that can be tucked away.
Even your desk can be hung on your wall and folded up when not in use. (Be sure to get a sturdy one, though, or you may end up wearing your coffee!)
Focus on Your Bedroom
Your bedroom is now all yours, and it should be your haven from the stresses of the outside world. Make it a place where you can feel relaxed and peaceful.
Start by investing in a cozy mattress and comforter. Splurge on sheets that make you feel pampered. Get a bed that has a frame with shelves and drawers to control the clutter.
Think luxurious when you decorate. If you can't indulge yourself, who should you spoil?
Accessorize with rugs, art, and personalized furnishings that make you feel good. You'll be falling asleep and waking up surrounded by the environment you create.
Above all, keep it clutter-free and organized. You'll find yourself having a better quality of sleep (and therefore life) when your bedroom is in order.
Add Plants
Plants are not just for outdoorsy types anymore. These days, almost everyone has at least a few plants in their apartment.
Why are so many apartment dwellers interested in using plants as decor? The reason is more for health and less for aesthetics.
Research shows that plants have the ability to reduce mental and physical stress. A few plants are recommended for small apartments because they keep the air clean and humidity down.
If you're worried that you don't have a green enough thumb to keep plants alive, look for low-maintenance varieties. Then set a reminder on your phone to water it when needed.
Conclusion
Being able to decorate your apartment as you please is a wonderful thing.
As long as your decor makes you happy, no one can stop you from designing your apartment how you want. So get to decorating, you're about to have a home that's uniquely yours!
---
Author Bio: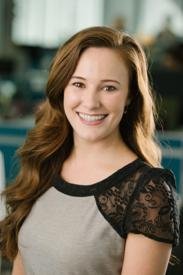 Dominique Daniels has five years of experience in managing high-end apartment communities. She consistently delivers white-glove service to her residents and prospects, which has propelled her into a successful career that now finds her leading the team at BLVD 2500.
---