The season has come for you to restart preparing your garden. Especially in this current COVID-19 pandemic, an increasing number of plant-enthusiasts have discovered their new passion for gardening.
Now is the time for you to prune, mow, tame, and maintain your green spaces. Besides putting your soil together and planting flower beds, you can buy flower beds from inthemarket.ie. As they provide modular metal raised garden beds and garden boxes with high quality paintwork, easy to set up and no sharp edges at all.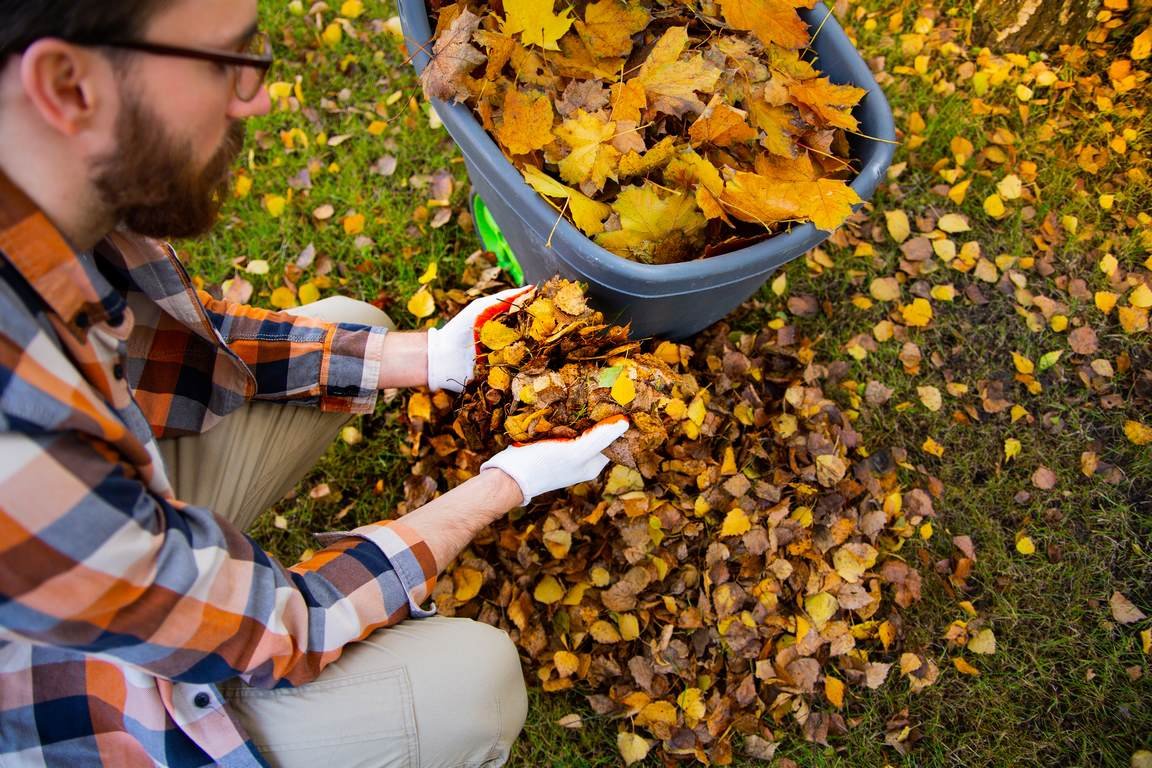 Doing such activities will result in accumulated garden wastes. The question now would be if there's any way you can minimize such wastes or if there are any garden waste disposal systems that can help you contribute to a greener planet.
If you want a hassle-free way of getting rid of your rubbish, you may visit sites like https://mobileskips.com.au/sydney for skip bin hire services. You can also apply these helpful disposal tips to manage your garden wastes:
1. Use A Worm Bin
A worm bin is an effective and eco-friendly method of getting rid of your garden waste while improving your plants and garden.
It's also a means of supporting wildlife in its entirety. It's a symbiotic relationship as you get to feed the worms as they help you with your garden.
All you ever need to do is prepare a bin which is usually made of plastic, and this is where you can breed earthworms.
There are many benefits as they feed on plant debris and consume your garden waste like weeds, leaves, and other green materials.
You can even provide them some of your spoiled vegetables, tea bags, and coffee grounds. Other than that, worms also boost the growth rate of your plants. They can aerate the soil to promote good drainage too.
All these and more are just some of the fantastic help worms can give your garden. No wonder many household and farm gardens use worm farms as fertilizers and to get rid of organic wastes.
The worms are also responsible for making the minerals in your soil food chain.
2. Try to Compost As Much As Possible
What many people fail to realize is that creating a composting system is easier than you expect. This system's primary role is to enrich your garden's soil. It's economical and environmentally friendly too.
There are many ways to create a composting system. You can use wooden boxes, old garbage bins, or pretty much any of the piles in your backyard.
An effective composting system's primary purpose is to confine your organic wastes into a controlled environment where they can easily be broken down and dissolved in time.
Note that composting organisms require four essential components such as nitrogen, oxygen, carbon, and water.
Each component includes ingredients that you can find in your garden, like weeds as your nitrogen; leaves or branches can serve as the carbon.
By combining these four main ingredients, you can sort your personalized composting process and worry less about gardening maintenance and essentials.
---
Read Also:
---
3. Consult Your Local Waste and Recycling Facility
You may reach out to your local community for recycling and waste services. Usually, a local town or area has this specific set of people you can collaborate with regarding your organic wastes.
You can also hire a skip bin service company which will be very convenient for you in getting rid of your rubbish.
There are several recycling services and centers that you can find near your area. In some cases, they might require a minimal fee to fully compensate for removing all the wastes and green wastes in many households.
Communicate with the one nearest you and finally get rid of your garden shrubs.
4. Try Grasscycling
Grasscycling is a gardener's term that may sound foreign to many people. It's a method for managing your green waste without having to exert too much effort or invest a cent.
It's considered a composting process in which you need to recycle the lawn clippings on your lawn.
These cut-out grasses provide nutrients to your plants and serve as fertilizers to your other greens. If you use a standard grasscycling method, you'll notice how much you can save on fertilizers.
This also helps the environment because not all fertilizers are environment-friendly.
5. Proper Lawn Care
There's no better way to minimize your organic rubbish than taking care of your garden correctly. Proper lawn care is critical as your lawn usually takes up your garden's largest and most expansive spaces and areas.
Therefore, if not well taken care of, you'll also expect to have many green wastes. Using an efficient lawn mower will help you trim your lawn and maintain its growth well, leaving no room for wastes and dead grass.
With proper knowledge about the different species in your garden, you can take care of and maintain all of them properly. In turn, you'll have lesser green wastes and need not worry about where or how to dispose of them.
6. Reuse DIY Leftovers
Another way to get rid of other old furniture or house accessories is to use them as your garden pot or bins instead.
Plan out a DIY project to turn a piece of trashy furniture like an old sink into a quirky and unique planter. Not only will you help reduce waste, but it'll also glam up your garden's aesthetics.
Even disused wooden crates and pallets will do you right if you use your creative imagination to turn them into pots or containers for your newly-bought plants.
You can display these on your garden fences or walls or turn them into plant patches.
Take a look at your backyard and garage. Maybe you can find other damaged things that are sitting there for many years now.
Old car tires are also excellent for your next DIY project. You can use them as planters, redesigned tables, or maybe as playthings for the kids. Stay creative, and don't limit yourself when revamping your greeneries.
7. Use Green Waste Bins
The purpose of green waste bins is convenient for families that own a garden. This easy method of organic waste removal is highly efficient and utilizes a recycling system.
This means that when your local council receives these green bins, the contents will be recycled and reused as usable compost.
An ultimate advantage of this system is that councils are usually managed by processing facilities that comprise a real team that works on recycling organic wastes.
They use grinders and specific processes that segregate any form of metal. They'll grade it accordingly until it's redesigned and repurposed into a new thing once again.
You should be careful about the kind of rubbish that should be contained in a green waste bin. Note that you should not put out any plastic material, food scraps, and other inorganic materials.
You can ask and inquire with your local council about the different kinds of waste accepted in a green waste bin.
8. Reduce Bulkiness of Your Garden Wastes
Many waste removal companies usually charge you based on the volume of your trash. This would mean that if your garden wastes are bulky, your fees will be more expensive too.
The smartest way to reduce costs is to decrease the space that your junk will take up as much as possible. You can do this by cutting up or slicing branches and other wooden items.
It's also better to put the heavier items on top so that you can still push them down into the container, pressing the lighter ones at the bottom.
As for the soft organic wastes like leaves or grass, try to place them all in a bag so that they won't be bulky, making them easier to load into the truck later.
9. Order the Largest Skip Bins
Lastly, if you want to maximize your savings yet have a convenient garden waste disposal method, hire enormous garden skip bins.
A large skip bin is generally more beneficial and suitable for you, especially if your accumulated garden wastes are too bulky and voluminous.
Large bins will slightly differ in price with the smaller sizes, but it's smarter to choose the bigger ones. Educate yourself more about how this system works by reading the Mobile Skips blog.
Depending on the company, you'll be given some days to fill up these skip bins with your waste. The great advantage of this method is that there's no limit to the quantity of waste you can dispose of, as long as it will fit into the skip bins.
The prices are fixed based on the sizes, so it's up to you to maximize the bins.
Conclusion
There are many methods and procedures to manage your organic wastes. If you're up for it, you can recycle them by creating your compost system or breed some earthworms.
To prevent the accumulation of too much garden waste, you may focus on dealing with the best lawn care and gardening maintenance.
But, generally, if you have enough budget and would want to save your effort and time, it's best to contact the skip bin service company nearest you.