No clearly defined rooms.
And a currently unfulfilled desire to convert your tiny studio apartment into a cozy oasis you're proud to call "home."
In a space where every square foot matters, you don't have to sacrifice style.
All you need is an eye for design.
Here are 11 studio apartment decorating tips to add personality, comfort, and the illusion of size to your quaint crash pad.
1. Install Room Dividers
You can fill your studio to the brim with luxury furniture and captivating decor. But as long as that "one-room feel" lingers, your apartment will look … tacky.
Your guests won't want to feel like they're eating dinner in your bedroom!
The solution: Block off your bedroom!
Install a curtain track system to build your own makeshift walls, shielding your sleeping area (and any clutter) from view.
Or get a little more creative.
A simple three-panel divider, DIY wood pallet wall, or a large bookcase with storage cubbies can also add a little flair to your tiny flat.
2. Save Floor Space
When all you have are 400 square feet to work with, every square foot you can salvage in your apartment makes a massive difference.
Keep your favorite furniture.
Push it snugly against your studio walls instead.
By tucking your couches, bed, TV stand, and even your dining room table along your studio's outer walls, you can save at least 30 square feet of floor space.
Who said a studio apartment couldn't also be roomy?
---
Read Also:
---
3. Create Separate "Rooms"
Installing walls in your studio apartment can cost over $2,000. And there's a pretty good chance major construction like that violates your lease!
But you don't need legitimate walls to create the feel of separate rooms.
All it takes is strategic furniture positioning.
Push the back of your softa against the foot of your bed, and you can keep your living room from feeling like your bedroom.
To top off the look, choose a unique theme for each makeshift "room."
Go for an urban vibe in your kitchen to match your studio's exposed brick wall. And spice up your living room with a little vintage decor to match your personal style.
4. Invest in a Loft Bed
A queen-size bed gives you more than enough room to roll around and stretch out at night. The real bummer is that it eats up 33 square feet of precious floor space.
Your bed could shave away 6% of your square footage.
Luckily, there are space-saving alternatives.
A loft bed will raise your mattress several feet above the floor. And the space below is the perfect place to put your work desk, hang your clothes, or store your books.
Is space really an issue?
Then a foldable Murphy bed might be an even better solution. Unlatch it from the wall when it's time to sleep. And hide it away when the sun comes up.
5. Organize, Organize, Organize!
For every item you leave out in your studio apartment, the more cluttered the joint looks and the less open space you have to use.
Nothing is more important than an organization.
Never overlook the wonders of stained wood cubbies, comfy storage ottomans, or even bookcases with rows of wicker baskets.
Keep your knick-knacks and prized possessions out of sight for Thanksgiving dinner. And do it all while dodging the $60+ monthly fees for a standard storage unit.
6. Stay Away from Darker Colors
If you have your eyes set on a retro or gothic vibe, you may think that black, navy, or dark green walls will finish off the look.
It can.
Just not in a studio apartment.
Lighter wall colors — like light grey, white, beige, and pastels — can help your studio feel more open, welcoming, and roomier.
In other words, always go light … especially if your studio has large, high windows.
7. Go for Anything Stackable
Studio apartments typically have tons of vertical space. While desperately lacking in the horizontal department.
Here's a quick fix:
Make the most of what you have!
Stackable chairs, tables, and even pots and pans can help you save space and reduce the clutter on a solo Friday night.
And you can always unstack them quickly for a get-together on Saturday.
8. Less is Always More
One thing that all studio dwellers know is that less is always more!
Ask yourself:
Do I really need two sofas?
Are six dining room chairs too many?
Does it make sense to add a guest bed?
If you can't picture yourself (and your guests) needing it multiple times per year, you probably don't need it — though you may want it!
9. Add Some Style to the Walls
White, grey, and pastel walls deliver a warm brightness that darker colors cannot. But that doesn't mean bare painted walls don't get boring now and then.
Don't be afraid to add some decor to your walls.
A retro arcade sign, customized gallery wall, rows of wood shelving, and even a colorful tapestry will spice things up nicely.
If it makes you smile, hang it up!
10. Lay Down a Rug (or Several)
There's no shock quite like the sensation of your studio's cold cement (or wood) floor on your feet first thing in the morning.
And let's face it:
Completely bare floors don't achieve much in the way of interior design.
Rugs, rugs, rugs!
A colorful rug can add the color, warmth, and style that your studio apartment is lacking. And they also help to define the center point of each room better.
Just make sure your rug meshes well with your current theme!
11. Get Creative with Light Fixtures
Even with a vintage Chesterfield sofa set and a 12×12 burgundy area rug, you'll always feel something's "missing" if your studio boasts bare light bulbs.
Add some style where many people forget:
Your light fixtures.
An assortment of hanging fixtures, geometric, or standing lights can brighten up your pad more creatively.
And even better: Installation and placement are easy! It's not a six-hour task like painting the room or completely revamping your furniture layout.
It's not a weekend task — it's a 2 p.m. task!
Conclusion
You may not have a lot of space to work within a studio apartment. But that doesn't mean you have to settle for a bland room and overwhelming clutter.
The trick is moderation.
Choose a table with two seats instead of four. Select a lighter shade of blue instead of navy. And go for foldable, stackable, and vertical decor whenever possible.
Soon enough, your studio will be the picture-perfect representation of you!
---
Author Bio: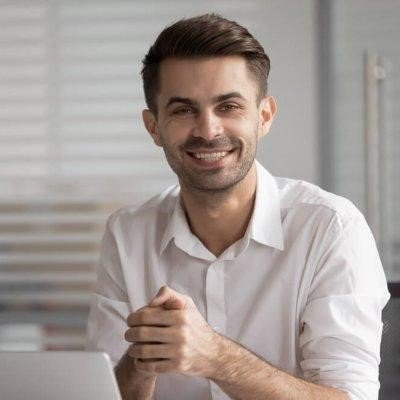 Adam Marshall is a freelance writer who specializes in all things apartment organization, real estate, and college advice. He currently works with Quarry Trail to help them with their online marketing.
---