Maybe you're a new homeowner and you're ready to customize your space and make it your own. Or perhaps you just want to make your backyard space more inviting and create a space for people to gather. No matter your intentions, backyard landscaping options can be overwhelming.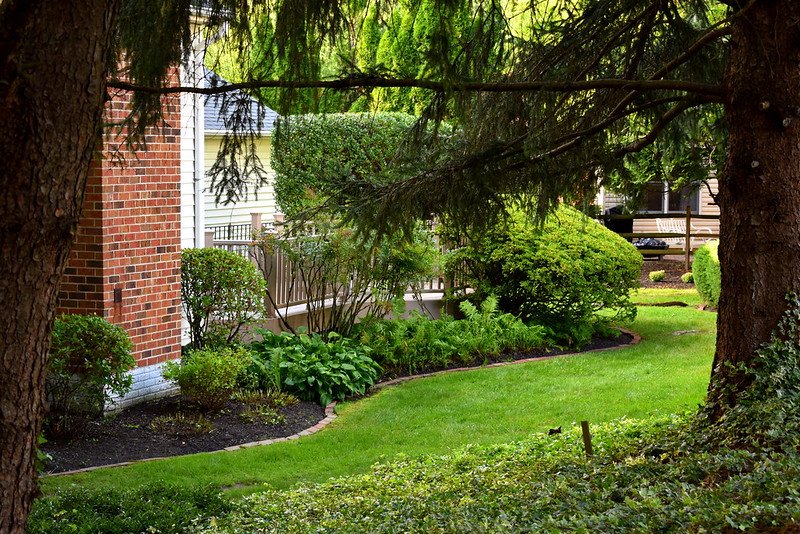 Across the United States, during the onset of the COVID-19 pandemic, it has been estimated that more Americans turned to outdoor gatherings because they felt they were safer than meeting out in public venues. Correspondingly, inquiries into outdoor landscaping and deck building saw a surge.
Even today, despite the impacts of the pandemic, interest in beautifying and modifying backyard spaces for gathering has seen an uptick in popularity. And there are several methods for meeting these desired goals.
If you want to get the most out of your backyard, the following will offer a few choices to consider.
Building a Deck
Perhaps the easiest way to facilitate a gathering space is to build a deck right in your backyard. And whether you want a stand-alone platform deck separate from your home, a deck around your pool, or a deck attached to the home, these options need to be carefully considered.
A deck offers both a pathway and a gathering space, and these can also be beautiful additions to your home that will increase your property value over time.
But when you set out to build a deck, you need to ensure that you're using the right materials. And depending on where you live, certain materials may be better suited for your deck than others.
For example, if you live in a wet and humid climate, natural wood might deteriorate much faster over time. As such, if you're unsure of what decking materials to use, consulting experienced deck builders in your area will be your best strategy.
---
Read Also:
---
Building a Garden
Depending on what purpose your garden is going to serve, you'll have several options. And though many of us would love to have a vegetable garden to help supplement our costly grocery bills, some soils simply aren't beneficial for this type of garden.
Gardens are a great way to add beauty and ambiance to your backyard. And building aesthetically appealing floral gardens are often part of affordable landscaping techniques that can give color to the otherwise dull areas of your backyard.
Even having small floral gardens placed strategically can give a pop of color and more depth to the surrounding landscape. And these can be built near the home around its perimeter, or alongside the perimeter of your property if you prefer.
Floral gardens offer a natural element of beauty to your backyard space. And if going green interests you, you could also incorporate native florals and shrubs as well for a more eco-friendly design.
Pathways and Pavers
If you have a large property, perhaps it's rather annoying to walk through grass and mud or to access a separate storage shed. But with a pathway or a line of pavers, you can not only add depth and design to your backyard, you can also add value and convenience.
Pathways can also facilitate outdoor lighting elements that can be used for security purposes. And besides offering you and your family a convenient way to cross your property, these are also much safer than walking across the bare ground where you never know what might be lurking in taller grass.
Whether you choose a concrete pathway or stone pavers to make your path, you'll also be adding value to your home as well as adding an element of design that ties in your landscape in the process.
We all want to make our homes unique. And sometimes the simplest way to do so is to begin with outdoor landscaping. So if you love being outside, holding gatherings, or simply enjoying the ambiance of your property, utilizing simple landscaping elements is a great strategy to consider.