Whether you're working with a blank canvas or you just want to spruce up your existing backyard, there are many different ways to incorporate unique garden decor into your outdoor space.
With warmer weather approaching, now is the perfect time to start thinking about how you want to make the most of your garden during the summer.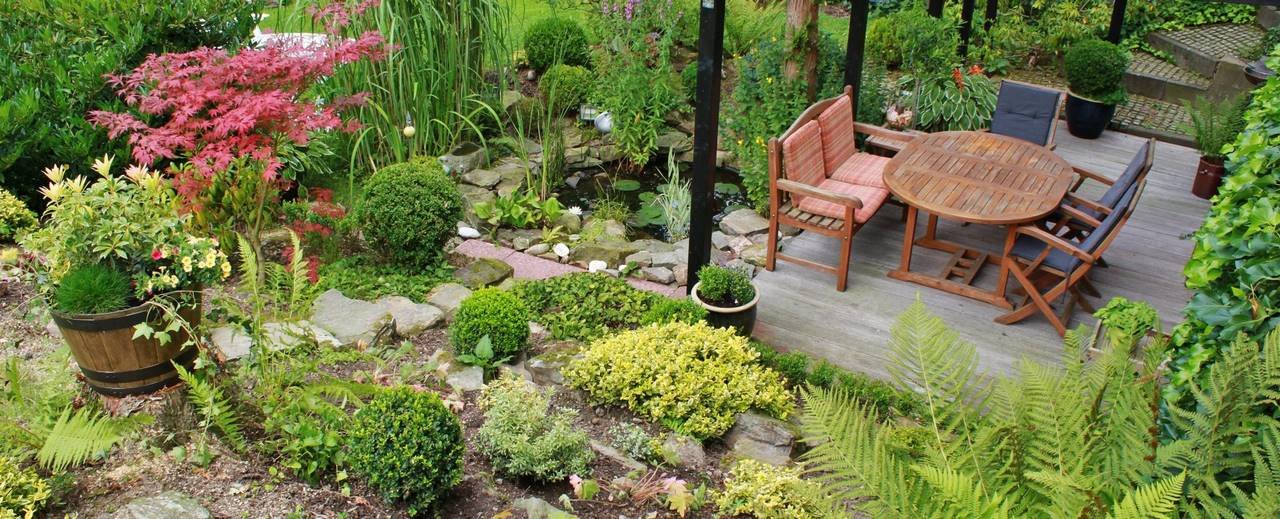 After all, there's no better way to spend a hot summer's night than relaxing with a cocktail or two out under the stars.
But where should you look for outdoor garden decor ideas? As with your home's interior, it's good to select a specific style or theme to ensure your backyard looks purposeful and considered rather than haphazard and disorganized.
Keep reading to find out some unique ways to bring life to your garden decor.
1. Country Chic
If you're looking for garden decor that looks classic yet still has a touch of the wild, overgrown outdoors, be inspired by the kinds of gardens you'd see on a trip through the French countryside.
Think lavender bushes spilling over onto the grass, wrought iron garden furniture, and delicate trellis work bursting with fresh blooms. Make sure to head here for more info on creating your perfect outdoor oasis.
2. Tuscan Villa
Both the sprawling gardens and perfect courtyards of a traditional Tuscan villa offer an inspiring way to decorate your backyard, regardless of how much space you have.
For optimal drama, go for large garden statues in the form of lions or cherubs to punctuate an entranceway or garden arch feature.
Oversized terracotta pots are a must, while a tiled seating area and a wooden pergola offer the perfect spot for entertaining and relaxing.
For those of you looking for garden wall decoration ideas, bold pillars lined up along your backyard perimeter are ideal for bringing the theme together.
---
Read Also:
---
3. East Meets West
Express your love of Japanese outdoor garden decor ideas with a perfectly manicured outdoor space, full of cherry blossoms, water features, and stepping stones over a shimmering pond full of koi carp.
If you're into large garden statues, a pagoda-style sculpture made from wood or stone offers the perfect finishing touch.
4. Modern and Minimalist
Going for a minimal look in a small, urban backyard can make sure that your garden doesn't lack in style what it lacks in space.
Although it may sound counterintuitive, black fences will help it feel more open, while the dark canvas allows modern garden wall decorations and trailing greenery to stand out.
A simple padded bench along the wall can serve as seating and a place to sunbathe while adding wooden decking or artificial grass will ensure your backyard is always ready for action.
Unique Garden Decor for Your Backyard Renovation
With these unique garden decor ideas to inspire you, it should be a whole lot easier to decide the direction you want to go in when it comes to renovating your backyard.
But whatever style you go for, remember that your main aim should always be to create an outdoor space that you love.
For more decor advice and interiors inspiration, be sure to check out our other blog posts!