Occasionally, your home requires a deep and thorough cleaning. However, it's quite a difficult task, especially if you have a demanding day job or you're taking care of a big family.
Cleaning is incredibly daunting after a particularly rowdy party or a disaster such as plumbing troubles and other similar emergencies.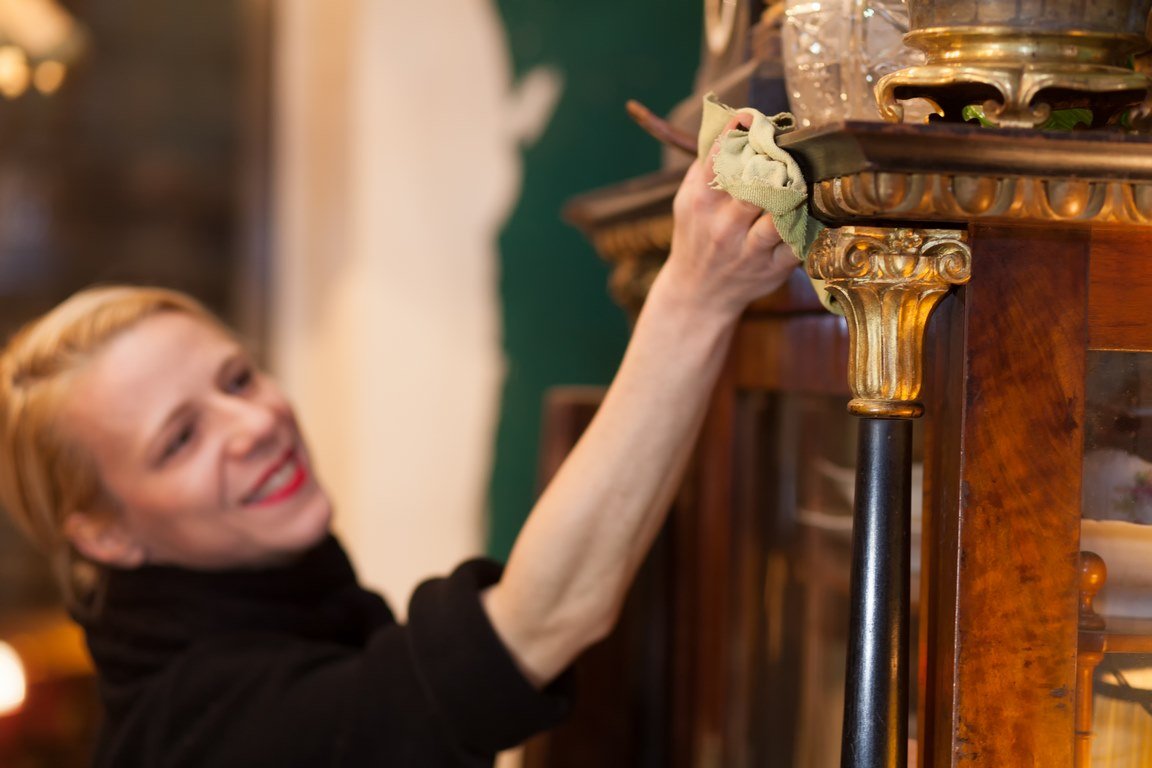 Fortunately, you don't need to do all the cleaning by yourself. In fact, you don't have to lift a finger to get the job done because you can always hire people to do it for you.
If you still need convincing, read on to find out the benefits of hiring home cleaning and restoration professionals.
1. Better Standard of Cleaning
If there's one thing you can expect from a restoration and cleaning company, it's the high quality of service.
No matter how hard you scrub and dust the surfaces in your home, it would be tough for you to achieve the level of deep cleaning that a professional cleaner can reach.
Moreover, if you hire a provider that also has emergency restoration services, you can be assured that they'll adequately address problems like water damage, mold, or even fire residue.
You can visit websites such as https://www.summitclean.com to learn about the types of services that home cleaning and restoration professionals can provide for you.
With a professional cleaning crew's eye for detail, you can expect that they'll get to all the nooks and crannies you may have overlooked through the years.
They can clean the dark and dirty areas you find difficult to reach and where mold can grow or pests like rats can build their nests.
Hiring professional cleaners to service your home is one way to prevent infestation and the accumulation of dirt in your home.
2. Prolongs Your Home's Life Span
Your property is a hefty investment. If you don't take care of it, the value of your investment can go down dramatically.
That's why hiring a professional cleaner or restorer, especially after natural calamities or emergencies, is a wise decision.
These specialists will not only clean but also help restore wood flooring, carpets, fittings, and other fixtures after incidents like fire, floods, or even pipe bursts occur.
Also, home cleaning and restoration professionals know how to spot signs of water damage.
They can detect peeling, discoloration, and foul odors in walls that you may overlook. These are signs that there's rot, mold infestation, or cracks in your walls and other surfaces.
By requesting cleaning and restoration services, you can be assured that the abovementioned problems will be addressed before they cause more damage and lead to expensive repairs.
---
Read Also:
---
3. Reduces Your Stress
For many individuals, doing daily house cleaning and other chores maybe a walk in the park even if they have demanding jobs or small children to take care of.
However, since the pandemic started, everyone has become aware that cleaning should not just be about having spick-and-span  surfaces. One's home has to be clean at the microscopic level.
By hiring a professional cleaning crew, you can get peace of mind. The service they provide would relieve much of the burden of cleaning and disinfecting your home.
If you hire professionals, you can be sure that they have the right equipment, supplies, and training to clean and disinfect every part of your home.
It's also worth noting that there are items and areas in your home that you need to clean thoroughly and regularly because they can be fire hazards.
Such places include chimneys, dryer vents, bathroom exhaust fans, heaters, and areas where critters and pests build their nests.
So if you don't want to add items that become fire hazards when dirty to the dozens of other stressful things on your list, better leave the cleaning to the professionals.
4. Eliminates Allergens
According to the Asthma and Allergy Foundation of America (AAFA), leading asthma and allergy charity organization, at least 50 million people in the U.S. have multiple allergic episodes in a year.
Allergies such as hay fever are considered one of the most common health issues among children.
Suppose you or any member of your family has an allergy or a compromised immune system.
In that case, it's a good idea to do deep cleaning during allergy season to minimize allergic symptoms like itchy eyes, a scratchy throat, sneezing, coughing, or, worse, asthma attacks.
It's worth stressing that continuous exposure to dust and other allergens may cause severe allergy-related conditions over time.
When you seek the services of an expert cleaning and restoration company, you can ensure that they'll do a deep cleaning that will remove common allergens circulating in your home.
Some examples are dust mites, dander, pollen, and even cockroaches.
Here are some of the things you must have thoroughly cleaned in order to prevent allergies:
Carpets and rugs
Curtains and blinds
Pillows, box springs, and mattresses
Fireplaces
Exhaust fans and ventilation ducts
Air conditioners
Upholstered furniture
Storage areas in the attic or basement
Areas with water damage or mold growth
5. Saves Valuable Time
Anybody can clean a home thoroughly even after fires, floods, or other emergencies.
But the question you must ask yourself is how much time you need to spend to do just that. You may ask family members and even close friends to help you, but you really can't expect them to do the more complicated tasks.
What's more, you can't expect them to do high-quality cleaning since that's not their expertise.
One of the benefits of hiring a company to do deep cleaning and restoration is saving time that you can otherwise spend on more essential activities.
Instead of spending your rest days cleaning, you can get the services of a professional home cleaner and be able to rest, relax, and spend quality time with your loved ones.
You can even start a hobby, catch up on your reading, or make plans for a business and other lucrative activities instead of holding a broomstick or a mop every weekend.
Time is crucial if you have a party coming up or need to dry and clean your property after a flood or fire incident.
If you hire a cleaning company, you can expect the task at hand to be done on time.
Hence, you don't have to book a room in a hotel or stay at a friend's place for a long time while waiting for your home to be cleaned and restored.
If needed, cleaning companies can provide you with more than one specialist to finish the job efficiently.
6. Cost-Efficient
If you look at the upfront costs of hiring a professional cleaning and restoration crew, you might think they're pretty substantial.
You may be even tempted to say that you can save more money by doing things yourself.
However, when it comes to such services, you'll save more than just time and effort.
When you carefully consider the benefits, you save more money in the long run by hiring professionals. Here are the potential savings you can get from taking that route:
Restoration instead of replacement – Instead of buying new carpets, furniture, or wood flooring, a cleaning and restoration company will help you maintain and restore them so you can use them longer.
Helps prevent future medical bills – Professional cleaning and restoration companies have equipment like high-efficiency particulate air (HEPA) vacuums. They can clean and disinfect your home and yard to get rid of allergens, mold, or infestations that may harm your and your family's health.
Salvage items – Specialists will help you salvage as much of your stuff as possible after a flood, fire, or other fortuitous events. Thus, instead of buying new carpets or beds, you can save money by deep cleaning, disinfecting, or restoring them instead.
Proper home maintenance – If you hire experts to do spring cleaning at least once or twice a year, they can help you maintain the quality and beauty of furnishings, fillings, floorings, and other essential features of your home. Professionals know what products and equipment to use to properly clean and preserve delicate surfaces such as marble floors, glass chandeliers, antique furniture, and expensive rugs.
7. Helps Coordinate Insurance Claims
Sometimes, people who've experienced a fire, water damage, vandalism, and other life-changing events find it stressful, if not confusing, to deal with insurance claims.
This is especially true when it comes to claiming reimbursement for restoration costs.
If you're a victim of such unfortunate events, find a cleaning and restoration company that has experience working with an insurance adjuster or dealing with insurance claims.
With the help of a professional home cleaning or restoration service provider, insurance issues will be one less thing for you to worry about.
As a result, you can focus your time and effort on matters that can help you and your family cope with the aftermath of an unforeseen event.
Final Words
There's no denying that a big part of owning a home is cleaning and restoring it to keep it safe for your family and prolong its life.
The problem is that not everyone has the time or energy to keep their home in top condition.
It's a good thing there are home cleaning and restoration professionals you can hire to do the job for you.
Turning to a cleaning crew may seem expensive compared to doing things on your own, but when you weigh in the benefits, you save time and energy.
Plus, you extend the life of your furniture, fixtures, and other objects in your home, which means you don't have to replace them right away.
To enjoy the full benefits of hiring someone to clean and restore your home, make sure to work with a reputable service provider.