Are you interested in learning about moving on a cheap budget? Do you want to save time and money while packing, loading, and unloading your belongings? Moving on a budget is no easy task.
Especially when you have a very tight budget after purchasing or renting a new home. In addition, if you have never done anything like this before, you might end up doing things incorrectly.
Therefore, you should know how you can manage everything on a budget if you cannot afford to move. In this article, you will find the top 8 ways to relocate on a budget.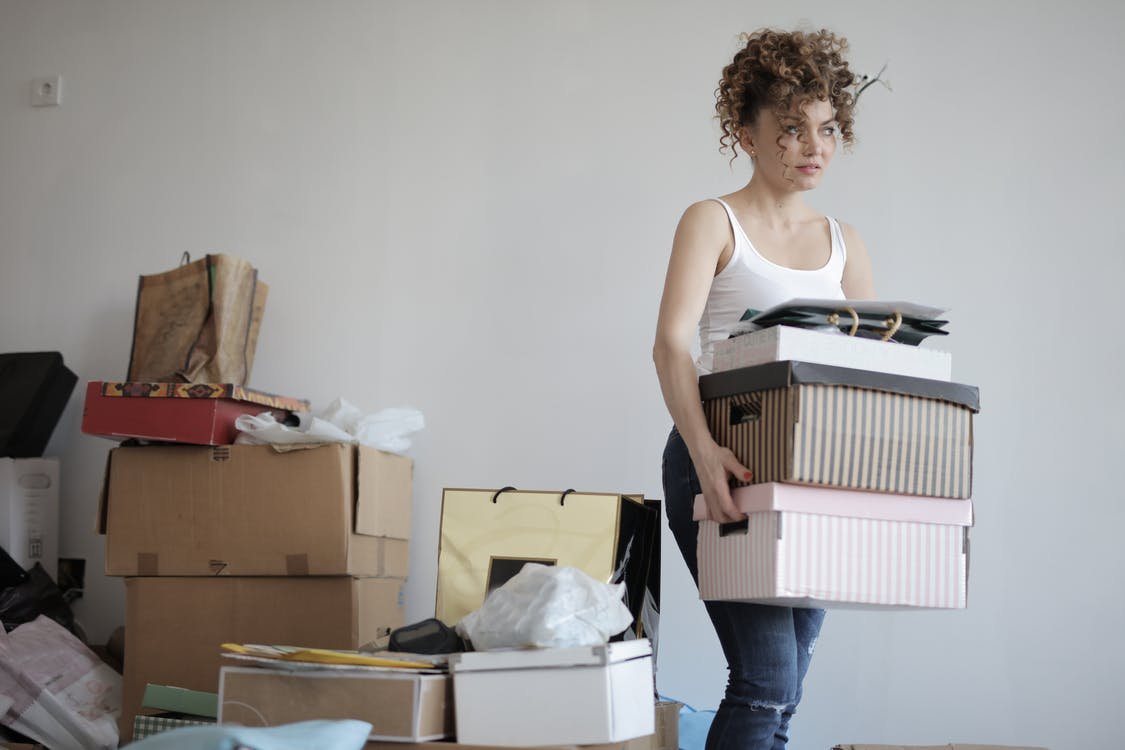 Eight Ways to Relocate on a Budget
We all know how expensive moving can be. Therefore, it is important to save money where we can. It can be extremely stressful to have to take care of everything.
To make your moving easier, here are the top eight ways to relocate on a budget.
1. Sell Unnecessary Belonging
Start thinking about the things you don't need or want in your new home. You should try to sell any non-essential items or get rid of some things you don't need.
This is one of the best ways to cut down on your moving expenses. Because unnecessary things will increase the number of your boxes, that increases the task of movers.
You can sell your unneeded items by throwing a yard sale or online marketplaces like eBay, Craigslist, etc. Besides, if your items are in good condition, you can try to sell them in different stores that buy old things at a reasonable price.
2. Donate Items
Donate the items you cannot sell in the yard sale or online marketplaces. Because there is no meaning in keeping the items you do not need anymore. Therefore, make a list of the items you cannot sell.
Check every storage of your house for finding items like old clothes, unessential or old electronics, bulky items and donate them.
You can directly distribute the items among the persons who need them. But it is better to talk to an organization for a smooth and hassle-free process.
3. Avoid Moving Season
To reduce cost, it is better to avoid moving in season. Because there are a lot of problems in seasonal moving like movers will demand a high charge, house price in important areas goes high and many more.
For instance, in Summer, many families move from one place to another, because it is a good time when the new year of school starts.
As a result, moving becomes expensive in summer. Therefore, try to move in the middle of a month or on working days to reduce extra cost.
---
Read Also:
---
4. Get Quote from Different Moving Company
Never rely on the price you get from one moving company. Try to contact multiple moving companies for an estimated charge. It will help you to compare between them and get the best service at the lowest price.
Moreover, you can ask for a discount from the moving company. Popular companies always offer different types of deals to reduce the overall cost.
Besides, contact your local moving companies to check if they are reliable and budget-friendly.
5. Look for Free Boxes
Why spend money on purchasing when you can easily get free boxes. Many moving companies just add extra money for providing boxes. But you can get them free everywhere.
The best place for free boxes is local grocery shops. Besides, you can request your colleagues to save their boxes for you.
You can even use social media to find where can find free boxes in your area. In this way, you can get free boxes without extra money.
6. Try to do Everything by Own
One of the cheapest ways of moving is handling everything by yourself. If you can do everything by yourself with a bit of help from family members and friends, then you can reduce a huge cost.
Because it costs a lot to hire movers to do everything from packing to unloading your belongings. Therefore, you can pack all your belongings by yourself and can hire a trailer to move all of your belongings by yourself.
7. Hire Truck and Moving Labours
If you don't want to hire movers to reduce costs, then you can rent a truck and moving laborers. There are a lot of online websites where you can find freelancer drivers who can transport your items to your new place. Besides, you can check local moving service providers if they allow providing only moving labors.
8. Save Money Wherever You Can
It is important to save money wherever you can. Therefore, it is best to make a plan so that you do not end up spending on unnecessary things.
You can save thousands of dollars from packaging to unloading. For this reason, it is best to mark out the items where you can save money.
There are many ways for you to move across the country. The problem is finding the cheapest way. In some cases, they could end up costing you more money. Moreover, it is a time-consuming and very stressful task.
Therefore, try to keep everything simple and follow the ways mentioned above to relocate on a budget. Hope this article helps you to make a successful move on your budget.