Drip Irrigation: Best Irrigation And Automation Options — Gone are those years when you had to yank container full of water to irrigate your plants or grass, new irrigation and automation alternatives have come up for watering the plants.
The innovative automation and irrigation alternatives are more effective rather than the traditional way of sprinkling water on the grass/lawn. They also save our time and energy.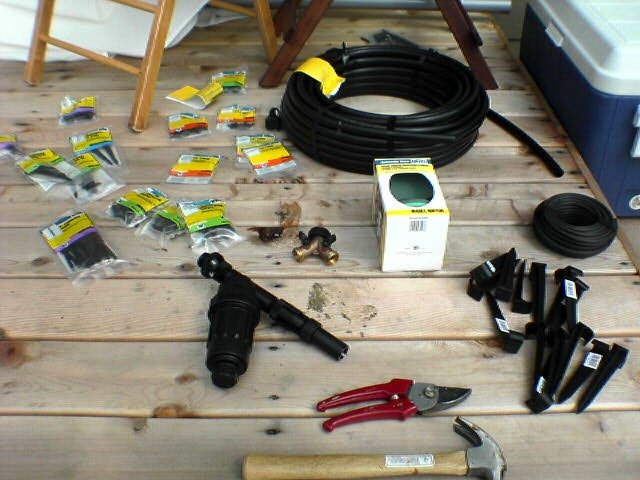 Best Irrigation And Automation Options: Drip Irrigation
Yet, there are conservative gardeners who think the advanced irrigation and automation options to be wasteful. But according to them, the old common sprinklers and hand sprayers attached to hoses are the best ways of irrigating plants.
The reason behind this is, that these sprinklers and sprayers are very cheap as far as cost is concerned and are easy to install. Apart from this, these instruments are available in large varieties of sizes and styles.
But what these farmers ignore is that the sprinklers and hand sprayers need a lot of stability to use and on upon that, they spread a large quantity of water which is not at all needed by the plants. Oscillator and hose do not water the roots of the plant with any accuracy and using these techniques actually wastes water.
The awesome programming set in the new irrigation and automation options allows you to discharge precise amount of water in the targeted area. This simply implies that the innovative irrigation and automation options have a major role to play in water conservation.
There have been days when one had to put in lots of efforts digging up plants and grasses and replacing them and all this because of lack of proper irrigation and automation options.
Must Read:
The irrigation and automation options available these days are very suitable, particularly for them who need to travel. Once correctly installed and properly programmed these automatic irrigation systems can run great in conserving water, keeping your garden lush and fertile and save you lots of money.
Another benefit of this irrigation mechanism is that they can be pooled with other types of equipment to water different kinds of plants and layouts of landscapes very adequately.
An adequate irrigation and automation option is drip irrigation. To provide the correct quantity of water to the roots of the plants directly, drip irrigation systems are used as they use sprinkler systems which make use of a hosepipe for apt irrigation.
Drip irrigation systems are considered the most cost-effective method of watering the lawns as these spend the least amount of water.
Must Read:
Drip irrigation has also come off as one of the best irrigation and automation options for greenhouse gardening. For irrigation of greenhouse plants use the combination of drip irrigation systems and sprinklers as it's the best of all other.
By doing this drip irrigation exercise one can pull up the moisture level in the greenhouse which results in improved health of plants.
But even when you know that by using proper irrigation tools you can make your garden look beautiful, what you miss don't know is the source from where you'll get these irrigation systems. So, this is when you need us as we provide you with the best quality and tested irrigation and automation systems.
When you are planning for an investment in landscaping, we help you with our finest collection of facilities which comes in line with your true needs and are affordable for you. We give you the best things because we know what it takes to plan a good landscaping investment for you.