Why Have a Sturdy Fence Around Your Property?
A timber fence is a classic feature in many homes across the country. A timber fence in good condition will add value to your property, just as a fresh coat of paint adds value to your home, a fence will add privacy, and add a decorative aspect to the yard and surroundings.
A fence will also, by acting as a physical barrier to people passing by, as well as other animals from entering your property.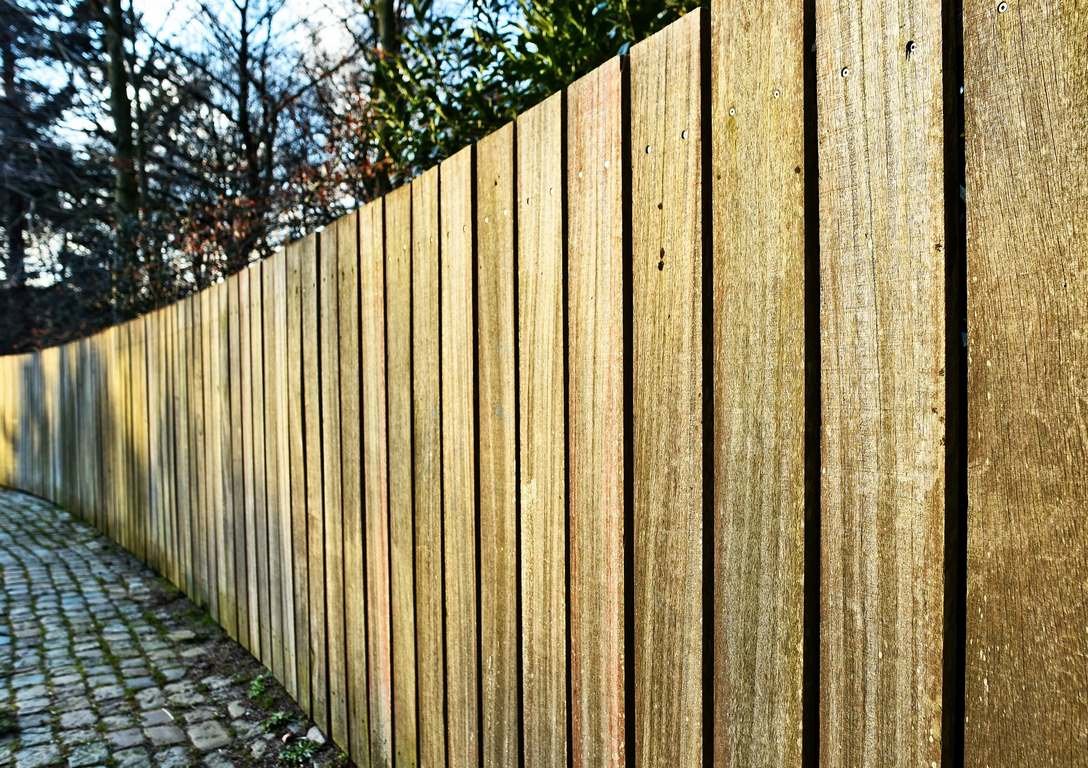 Whether you have a classic white picket fence or modern slat screen fence, timber fences also add that extra interest and curb appeal to your property.
When new, timber fences are a gorgeous addition to your home but being a natural product, timber will be exposed to the elements such as rain, wind, and sunshine, these can take a toll on the structural integrity as well as the aesthetics of your fence.
To keep this important part of your home in good condition, here are the essential steps you need to take to when you undertake the project of restoring your timber fence.
Plan and prepare
Inspect
Clean
Replace and reinforce
Sand, stain, and seal
1. Plan And Prepare Your Restoration Project
This step might not seem as important as the following steps but proper scheduling can make or break your fence restoration project.
One of the factors you should consider here is the weather. Repairing and restoring timber fences require many dry and sunny days to avoid prolonging the process and adding moisture to the wood.
Check weather forecasts and plan your project accordingly and your timber fence will surely thank you for it.
Preparing materials and tools ahead of your project will also help you in the process.
Visit your local hardware stores or consult a professional such as the landscapers at Fencing Bundaberg, before beginning the process of restoring your fence, so you can repair your fence smoothly and efficiently.
---
Read Also:
---
2. Inspect And Check Your Fence
A thorough inspection of your fence is a good place to start in bringing new life into it.
Check for broken posts, missing nails, chipped paint – these are often the most common problems in old fences.
In some instances, mold, mildew, and rot may mean a section of the fence or the fence in its entirety needs replacing.
These are often found in between posts and in the spaces closest to the ground and grass.
If you see that the fence can be salvaged though, a little DIY will do the trick in renewing your fences.
Depending on where you live, your wood or timber fence might require yearly repairs or restoration.
Inspecting and checking your fence is worth putting on your to-do list at least once a year, this way you can get on top of repairs and restorations before they turn into bigger problems.
3. Give It a Good Clean
If after inspecting your fence, you decide it needs a restoration instead of replacement, you can start the process by giving it a thorough wash.
Prep the area by trimming back any overgrowth of grass or plants, if there is a lot of overgrowth near your fence, you could hire a garden landscaper to do this labor-intensive task and get it done in half the time it would take you.
You can then proceed with the tried-and-trusted trio of water, soap, and brush.
Scrub away the stains, marks, and plant growth thoroughly. You can also opt for a power washer for an easier clean, be aware that the high pressured water might do more damage than intended therefore test the cleaning effectiveness of lower pressure and adjust as needed.
If you plan on re-staining or resealing your fence, cleaning may also mean stripping your fence of older stains or sealants so these won't block the new sealer from penetrating the wood.
4. Replace And Reinforce
Once you've cleaned away the grime and dirt, some of the permanent damage on sections of the fence may become more visible.
This is a good time to replace parts of the fence. Replace rotten or broken pickets, boards, and rails.
It is important to address any rotting timber as rot can spread to other parts of the fence thereby leading to a much more costly endeavor.
In replacing old and broken parts, consider that hiring a fencing contractor to do this part of the process as it may lead to a better outcome in the long run.
Replacing damaged wood fencing panels may involve digging up old cement to remove them and finding boards that match could be difficult if the timber is anything but your normal timber.
As you install new fencing panels, you may have to reinforce them – the soil around needs to be excavated and the hole backfilled with either concrete or a mix of wet sand and gravel.
Reinforcing timber fences is crucial as it prevents a leaning fence and gets the most durability out of your materials and effort.
5. Sand, Stain, And Seal
The next step in restoring your timber fence is to improve the aesthetics of your fence and make sure that restorative efforts are made to last all types of weather.
You can opt to just touch up affected areas of the fence but the best way to get the best finish is to sand, stain, and paint it all for a uniform look.
Before this, the timber fence needs to be properly prepared sanded so the paint or stain adheres to the wood more evenly.
In applying the stain, a brush or roller might do the job but these tools can't reach into every nook and cranny
. Spraying the stain is the most effective way. This ensures an even coat all throughout your timber fence.
The next step is to apply a sealant to protect the timber from harsh elements like rain, sun, and wind.
Wood fences particularly need stains and sealants the penetrate the wood for more effective coverage and protection.
Conclusion
If you require help in choosing which stain and varnish to choose for your timber fence, a fencing contractor could give you an idea of what the best options are, considering the local climate and the longevity of the products.
A good fencing contractor will know the best high-quality oil stains or sealers to protect your fence from the sun's ultraviolet rays, humidity, rain, and heat.
Restoring your timber fence may require some elbow grease as it is a big job, but when done well, a restored timber fence will add value to your property and look significantly better for years to come.
---
Author Bio:
Joshua Bruce is a landscaper in Bundaberg, QLD, with a special interest in restoring what can be restored to reduce waste and also create unique features around the home. He likes to share his tips with clients and friends, to help contribute to a greener planet.
---