One of the big tricks to a glamorous Bohemian bedroom is to choose your pieces carefully to keep things calm and uncluttered. Check out four more tips now!
Your bedroom is the one area in the house that is all yours. You can, and should, use this space to create a look that matches your personality.
Since you go to sleep and wake up in the room, it makes sense that it needs to make you feel happy when you see it. One of the most popular trends for decades has been the Bohemian style. It's a look that piles on eclectic furniture and accessories, but you have to be careful not to turn eccentric into messy.
Experts recommend that the decor in your bedroom is calm and uncluttered. When a room is messy or too colorful, it can cause your brain to stress. This is not what you need right before bedtime or when you first wake up, but there is a way to do boho glam in style.
Use these five tips as a guide to decorating your bedroom in glamorous boho decor!
1. Start With a Bold Color Palette
Bohemian style is your chance to go bold with your color palette. Too much of that vivid shade can be overpowering, though. An elegant Bohemian look mixes bolds as an accent color with neutrals for a striking effect.
To begin this look, take inventory of the things in your room that you can change. Maybe you could use some new bedroom linens and a comforter. Or your walls need a fresh coat of paint anyway. Those would be the places to start with bold accents.
If you are painting your walls, pick one to be a focal point with your boho shade. Then paint the other three with your neutral color.
Choosing accessories to use as accents should work the same way. Grab a neutral comforter and then some bold sheets, shams, and throw pillows. Be careful not to overwhelm one area with too much of your Bohemian shade.
---
Read Also:
---
2. Shop Vintage
Bohemian glamour is a favorite trend that combines modern and antique furniture for a unique, eclectic look. You can find much of what you need to create this style at second-hand or consignment boutiques.
Before you start shopping, make a list of the things you want to replace with a vintage look. You don't have to do it all at once. Having an idea of where you want to go with the style will keep you from getting overwhelmed as you shop.
Antique furniture and accessories are old but don't buy them just because of their age. A good Bohemian addition has some history attached to it that is readily apparent.
You'll also want to bring in furniture that is in good shape and safe. A lot of old pieces have lead-based paint or other dangerous ingredients.
3. Bring in the Plants
The world of interior design uses lush greenery as a classic staple in any room. Bohemian glamour incorporates this look with plants you might not usually choose. Once in place, they'll flow naturally with the eclectic look.
Bold plants were all the rage in the '70s. This was when keeping ceiling-height shrubbery and trees limited to a big pot in the corner of a room really took off.
To use the wild, outdoor look without a lot of upkeep, opt for hard-to-kill, indoor greenery. If you can find a pot that matches your bold color palette, that's even better!
4. Add Patterns and Texture
Another fun way to bring the Bohemian look into your bedroom is with texture and patterns. From wild wall prints to geometric-patterned rugs, the boho room is your canvas.
There are a couple of classic texture components of traditional Bohemian decor. One is the unmistakable wicker/rattan furniture style, including everything from bed sets to dressers.
The other is the symbolic sheepskin rug, a treasure that catapults you right back to the '70s era ambiance.
Both of these characteristics create the laid-back vibe boho is famous for. They originally filled studios and lofts, so you can easily slide both of them into your bedroom design.
Since you're going for glamour, too, spice up the typical white rugs and plain wicker with your bold color accents. You get the Bohemian feel with an edge to kick it up into modern times.
5. Choose a Statement Piece and Accent It
A word of caution when you start the redesigning process of your bedroom: Bohemian looks tend to run wild. This is particularly true when you're mixing contemporary with boho glamour.
However, you can limit this by choosing one statement piece to give your room the "wow" impact. After you decide what you want to build the rest of the space's look around, you can accessorize it glamorously.
Quite possibly, the most popular and iconic statement furniture of Bohemian decor is the peacock chair. It began as a prop used in photos in the era of black and white films like "The Addams Family." Because of its exposure through TV and movies, it quickly gained popularity.
Now, the ever-famous peacock chair could be the perfect statement piece in your boho room. Dress it up with your bold-colored accents as a seat cushion or other accessories and design the rest of the room around it.
Conclusion
Boho glamour is one of the most interesting decor styles trending today. You can have a lot of fun while you're shopping and designing your bedroom this way.
With these five tips, your room can be both Bohemian glamorous, and modern with a touch of class!
---
Author Bio: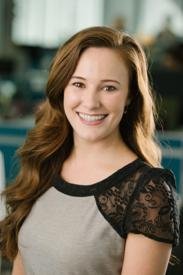 Dominique Daniels has five years of Property Management experience working primarily in high-end apartment community living. Her ability to consistently deliver white-glove service to her residents and prospects has propelled her in a successful career that now finds her leading the team at Tobin Estate Apartments.
---