There's nothing worse than being in a rush on a cold day, to find you are stuck with a broken boiler. The banging, whistling noises that come from your boiler is a sound that no homeowner wants to hear.
Not only is a broken boiler a massive inconvenience, but installations can be pricey. The process can also be a confusing one – with so many brands and types of boiler out there, how do you ensure you make the right decision.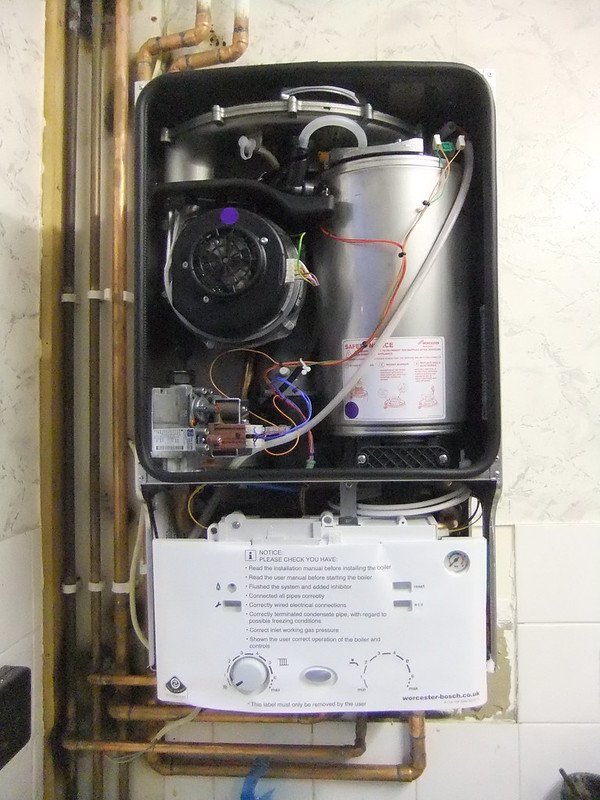 Boiler Choice is a UK company based in the West Midlands that does boiler installations in Birmingham. Their online questionnaire allows you to find the perfect boiler for your house and budget.
However, there are steps you can take to lengthen the life of your boiler, to get the most out of your boiler's life.
Typically, a boiler will last you around 15 years. But, without proper care, it could break down sooner. On the other hand, if your boiler is well looked after and you follow the necessary steps, your boiler could work perfectly well for over 20 years.
So, how can you ensure that you are one of those with a long-lasting boiler and are not on track to have a premature boiler installation? Every boiler is different – but there are some common steps that all boiler owners can take, to improve its life.
Boiler Servicing
Firstly, we want to stress the importance of getting your boiler serviced annually. Doing this checks all the parts of the boiler, to make sure that no minor issues turn into bigger ones.
On the surface, it can be difficult to spot one of these minor issues, but a gas safety registered engineer will be able to see them once the boiler has been taken apart.
During a boiler service, the engineer will take apart all components of your boiler, clean the elements and look for leaks.
The cleaning is essential for preventing the build-up of sludge or dirt. This build-up is something that can cause major boiler issues if it goes unnoticed.
During a boiler service, the gas rate will be checked. This can stop gas issues from happening but also save you money on bills. There is also a combustion analysis carried out to ensure that the rate of combustion is working.
It is advised to get these boiler services annually for your peace of mind. They drastically increase the life length of your boiler and reduce the chance of boiler breakdowns.
You must make sure that it is carried out by a Gas Safe registered engineer. You can check this by looking at their unique 7-digit license number on their ID card on the Gas Safe Registered website.
Bleeding Radiators
Bleeding your radiators is an easy way to prevent an early boiler installation,  saving you money in the long run. And, it is something that you can do yourself instead of hiring a professional.
Bleeding your radiators means that you are letting the air out of the pipes. When air is trapped in the radiator, it rises to the top of the system, so the bottom of the radiator hot, but not the top.
So, how do you bleed a radiator?
You need a radiator key – something that can be bought at any plumbing or DIY shops at a very cheap price. Once you have the key, turn it into the bleed point at the top of your radiator.
When doing this, you will hear the air coming out. Stop when you notice water emerging  – that means you've got all the air out.
---
Read Also:
---
Getting a Power Flush
Unlike bleeding radiators, power flushing can not be done yourself – you need a trained professional. This is the process of cleaning your boiler and removing the dirt.
This dirt is a combination of rust, sludge, and general debris that has been collected over time. Build-ups cause blockages that cause future problems.
When you regularly power flush your boiler system, you can rest assured that no larger build-up problem happens in the future.
This will save you money on boiler repairs as well as preventing premature boiler installation. As a general rule, you should get a power flush every 5 years, but there could be reasons why an earlier one is needed.
If you are experiencing cold showers, dirty water, increased heating bills, banging pipes, or poor circulation of heat – then a power flush could solve these problems.
This is also the case if you experience a full boiler breakdown: no hot water or your radiators are not heating up at all.
During a power flush, chemicals are pumped through your pipes by specialized machines. Here, all unwanted debris is removed and your pipes are clear. The chemical flushed through also prevents future corrosion and scale formation.
Find Energy Efficient Boiler for Free
Old boilers can be a terrible ache not just in your pocket but also harmful to the environment as well. Free Boiler Scheme is here to help by replacing your old boiler for free. You just need to be qualified in their program to have this.
There are various energy suppliers that will help you match with the boiler you'll be using, they will handle from scratch to finish. This is part of the effort that will contribute greener energy.
Summer Run
Doing a 'summer run' means running your central heating on for a small duration of time in the summer to prevent breakdowns.
This might seem unnecessary at first, but keeping your boiler and central heating system ticking over helps the mechanisms from shutting down completely.
Instead of manually turning your heating on, look for a 'summer setting' if you have a combi boiler. This is an energy-efficient way of keeping your boiler cogging over and preventing a full breakdown.
If you do not have a combi boiler and no 'summer setting' you can stop the system from seizing up by turning it on every few weeks.
This prevents the nightmare of wanting a hot shower on an autumn day and realizing your boiler has broken down.
Pipe Insulation
Insulating your pipes is the process of covering the exposed pipes between the hot water cylinder and boiler by using a foam tube.
This reduces the amount of heat lost through the pipes, saving you money on your heating bills. More importantly, it protects your pipes against the cold weather – this means you are less likely to have cracks and splits, causing leaks.
Major leaks are what cause major boiler breakdowns and possibly mean that a new boiler needs to be installed. Without this risk of splitting pipes, your boiler is guaranteed to last
There are many ways to lengthen the life of your boiler. Some are easy – things that you can do at home. Whereas, some need a professional.
However, all of these tips are guaranteed to prevent an early boiler installation, therefore, saving you money in the long run. However, if your boiler is run down, choosing the right one doesn't have to be difficult.