Backyard golf is one of the most popular lawn games in the US today. People who cannot attend golf courses or clubs or cannot afford to attend the same every weekend turn their backyard into a mini-golf course.
On the other hand, if you are tired of playing the same old yard games, you can try backyard golf for a change.
Arranging and playing backyard golf don't take time and most of the setup arrangements are available in the respective market.
---
Read Also:
---
Types of Backyard Golf
Turning your small backyard into a golf ground can make your weekends enjoyable and relishing. It can even turn into a family get together as your wife, children, siblings, and parents can participate in this fun-filled backyard golf.
The game doesn't necessitate any special skill or rigorous practice. The large size of the balls and short distance of the targeted holes do not require any special skill.
Backyard golf has several types. Each type is unique and exciting in their own ways. The variations will keep your and other participants' interests high.
There are Chippo, Birdie Ball, Disc Golf, Flagsticks, Floating Target, and Putter Ball.
All these versions of backyard golf a few common features –
No extraordinary skill is required to play these games
A novel participant can start playing right away getting cues from the other participants.
Perfect for those who like golf but cannot attend a gold course
All formats of backyard golf games are almost like golf; however, it uses fewer clubs. The course normally consists of a single central hole location. Different tee boxes consist of a different set of holes that could be used in the game.
You could find nine holes or twelve holes tee boxes. In a comparatively large backyard, you could use more holes.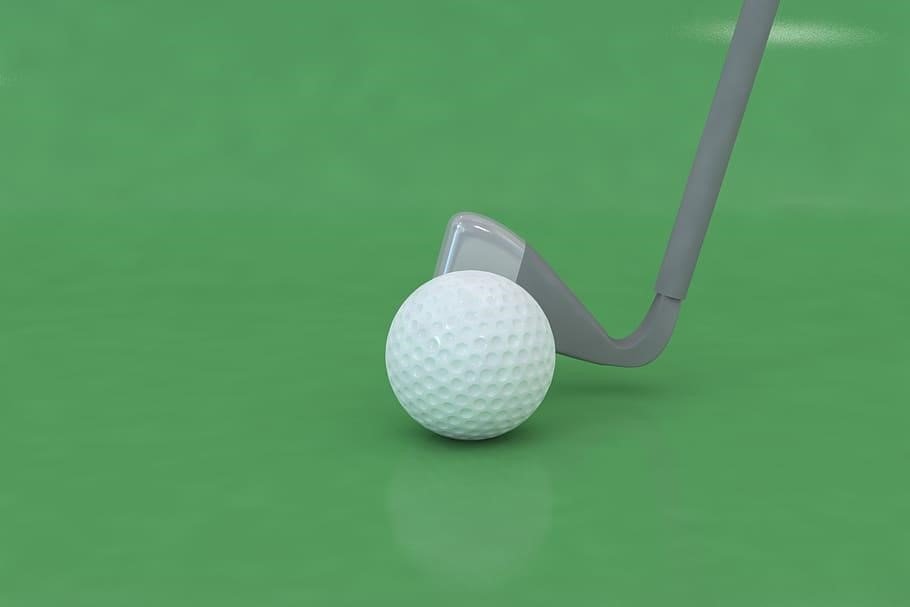 Why People Like Backyard Golf so Much?
More and more backyards are turning into mini-golf courses across the country.
There are so many versions of backyard golf, naturally, people are trying all formats of the game. However, some like to stick to a single version of the game.
Since arrangements are readily available in the market and backyards to require little changes, homeowners take no time to start playing the game along with friends and families.
Let's see why this miniature version of golf is so popular in the US:
1. A Healthy Lifestyle
It's the best way to spend holidays and free time. Rather than sitting before television or sticking to social media for hours, homeowners can take the whole family and invite friends in the backyard to play golf.
It keeps everyone enthusiastic and engaged. Everyone learns a new skill and spends quality time together.
2. Easy to Play and Follow
No extraordinary skill is required to play a backyard game. If there are a backyard and arrangement, the set up takes no time. Participants can start playing right away.
As discussed before, since the balls are comparatively large and holes are within a short distance, even a kid can target a hole successfully.
3. Good for a Participant's Mind and Body
Playing backyard golf is good for a participant's physical and mental conditions. Constant movement all over the backyard keeps one physically busy, they may move a few miles in 2-3 hours of play.
On the other hand, staying focused on the game is necessary to gain more points than the opponents. Targeting a hole or chipping or putting the ball to the target needs much focus.
4. Play Alone or with Others
People like this game for its flexibility. All versions of the game can be played alone or with others as opponents.
That means you can enjoy the time chipping the balls and targeting the holes alone if there is no one to participate.
5. Quick Set up and Pack up
In all formats of the game like Chippo, Flag Sticks, or Disc Golf, the basic arrangement is portable. You can set up the golf course and start playing immediately.
You can pack up the arrangement in minutes. That is to on the weekend you can turn the backyard into a golf course and enjoy backyard golf.
6. Great Outdoor Experience for Kids and Elderly People
Kids and elderly people of the house and neighborhood can play this game every day. It can keep them busy and fill their outdoor hours with lots of fun and healthy competition.
For elderly people, it is the best substitute for the evening walk. Both kids and aged people can play without the worry of any injury.
It doesn't matter whether you have an interest in golf or not. Backyard golf is popular across the country because of the easy-to-understand play rules and challenges involved in the game. Who knows? Chippo, Putter ball, or Flagstick will become your favorite outdoor game.