Purchasing a new bed may be a difficult process. According to research, the normal individual will spend up to a third of their lives in bed, therefore you must make the proper choice.
Therefore, it is critical to do your research before getting a new bed.
A good, comfy bed will guarantee that you wake up feeling refreshed, rejuvenated, and ready to face the day.
There are numerous factors to consider when purchasing a new bed.
If you buy your new bed in a rush, you risk buying something that does not suit your preferences or style.
The ideal method would be to make a checklist of certain items and examine them all while selecting a bed.
The following are some general suggestions to guide you to choose the mattress that will meet all your demands.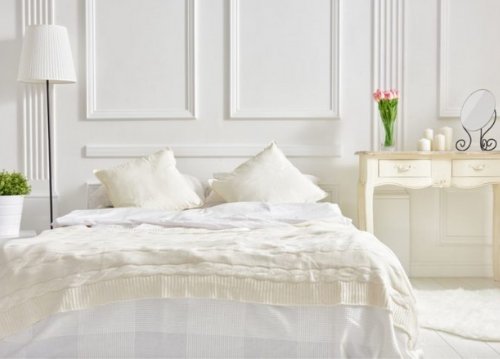 1. Size
The selection of a bed, just like any other piece of furniture, is highly influenced by the size of the bedroom.
Take an estimated measurement of the bedroom so that you know what size bed you'll need.
If your room is limited to space, a king-size bed will take up all the available space, leaving no place for additional furniture or movement.
Not only that, if you share a bed with a partner, you should select a bed that is comfortable for both of you.
Of course, weight and build will influence the size, but in general, the larger the bed, the less partner disruption, and the better the night's sleep.
While a double bed may appear to be large enough for two people, a king-size bed will allow you to stretch out and have a genuinely pleasant sleep.
2. Extra Function
The following step is to explore how the bed works. People are searching for a bed that may be used as a storage area below the bed to preserve their stuff and conserve space in addition to sleeping.
Modern beds are also equipped with a folding couch. In a variety of ways, beds can be stored for multi-functionality.
3. Comfort
A comfy bed may be the difference between either waking up tired or leaping out of bed with loads of energy.
However, each person's perception of comfort may be very different from another's.
For example, some people may think that hard bed ticks all the appropriate boxes, whilst others may find that a softer feel provides the ideal night's sleep.
---
Read Also:
---
4. Budget
Before buying any furniture, usually people will consider their budget first.
As a result, before you start looking for a bed, you should set a budget for the purchase, choose something that meets both your preferences and your financial constraints.
Beds now come in a wide range of shapes, patterns, and price points.
There will always be a bed for every budget, and whether you're looking to treat yourself to the top-of-the-line now that the kids have moved out, converting a storeroom into a guest room, or looking for the best option for a growing child, it makes sense to work through your finances before you hit the showroom.
5. Design
Although the primary function of a bed is functional, let's face it: aesthetics is important as well.
There are many different bed designs to choose from, depending on whether you prefer a traditional or more modern look.
Decorative headboards can be used to make a bold statement or to add flair to a matching furniture design.
Not only that, but adjustable double beds are a great option for couples who want to stay close while accommodating different lifestyles.
Beds that can be moved from one side to the other allow one person to sit up and read a book or watch TV while the other sleep.
6. Mattress and Pillows
It is important to invest in a high-quality mattress. Generally, a mattress that conforms to the curves of the body and gives the appropriate amount of support will provide a restful night's sleep.
Memory foam mattresses are a popular choice since they accommodate body weight with minimum pressure.
When it comes to pillows, everyone has their own preference. Therefore, try to feel how comfortable your current pillow is to better understand how you want your pillow to be.
Here are some criteria to consider when choosing a pillow: chemistry (memory foam, polyester), height (low, high), fabric, fill (cotton, wool, latex), size, weight, your sleeping posture (side, back, or on stomach).
7. Height of the Bed
Take into consideration the height of your new bed. Some beds are too low, while others are far too high.
The issue with low beds is that cleaning the floor beneath the bed may be quite tough.
High beds, on the other hand, might be difficult to use, especially for those of short height. Pick the height depends on your requirements and preferences.
8. Quality
While purchasing a bed may look to be a costly investment, keep in mind that a high-quality bed may last up to ten years! It is therefore essential to conduct some research to ensure that the bed was manufactured by trustworthy suppliers.
If the structure of the bed is high quality, the overall support, comfort, and lifespan are also likely to be of high quality.
9. Health Condition
Getting the proper bed is important if you have a serious medical condition.
Your bed should provide proper care and padding to help reduce discomfort, maintain the spine straight, and relieve pressure on afflicted regions.
Built-in massage treatment devices are another alternative that can provide pain relief for a range of medical conditions.
10. Adjustability
Adjustability, for example, is very beneficial for the elderly or those with physical disabilities.
Electric beds may help in getting into and out of the lying down position with comfort and ease, as well as allowing you to sleep in a raised sleeping posture.
Adjustable beds, for example, provide a wide selection of high-quality adjustable beds that may be used to treat some medical issues such as arthritis and sciatica.