The kitchen is the most integral part of the home and the reasons for kitchen renovations are endless. Considering, the importance of the kitchen, where people spend too much of their time in cooking, washing, and eating.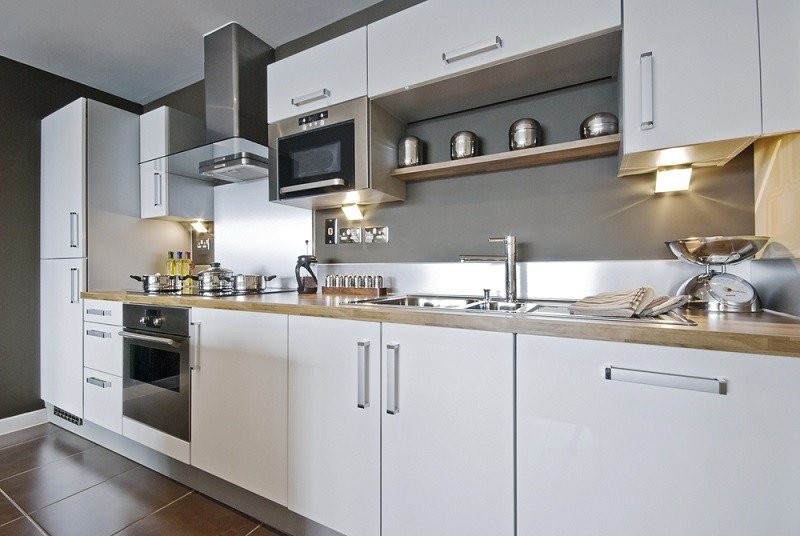 Tips to Follow Prior to Kitchen Renovations for Your Home
Whether you are refurbishing your old kitchen or building a new home and installing a new kitchen, it becomes imperative that you install everything perfectly, right from lights, to floor tiles, ceilings, sinks, attachments, and cabinets.  You need to upgrade the same, kitchen renovations can be indeed very beneficial.
Here Are a Few Reasons Why You Should Go for Renovating Your Kitchen:
One possible reason can be to install the latest and advanced technological appliances. With every passing year, new appliances are introduced to the market that increases the cooking process and makes life easier and more productive. The latest technology also produces safer cooking alternatives. For instance, you can remodel your kitchen and use a separate space for keeping the gadgets for everyday utility, like toaster, mixer and grinder and the microwave oven.
Another reason can be for enhancing functionality and working conditions of the existing model of the kitchen. And one can update the kitchen layout by introducing.
If you want to amplify the quality of your life, then remodeling is perhaps the most important thing to go for which would help to enhance the beauty of your kitchen. Thus, a full kitchen renovation always goes hand in hand to suit perfectly to the family's lifestyle.
---
Must Read:
---
Here Is a List of Few Tips You Can Consider Prior to Renovating Your Kitchen:
Size, space, and accessibility are the key factors to keep in mind. Size is important considering the number of people you want to accommodate together at one time. Next, things should be easily and much conveniently accessible in the kitchen to avoid disabilities and problems. And lastly, enough walking spaces must be kept in the kitchen for easier mobility.
The costs of renovations are generally high, and it is advisable to better not compromise on this cost. There can be some unexpected costs also, which you might not be prepared about from before. Plus, one should not compromise on the amount of time being taken for Kitchen renovations as this again, can take considerable time.
Choices and right decisions should be made of certain factors including appliances, paint, flooring, island, cabinets, ventilation system, electrical wiring, sinks, faucets and etc.
The things to consider for renovating include broke, outdated or damaged appliances or components. Or it could be the things you feel you don't want to continue using in your kitchen or which lacks the capability to fulfill the needs of your kitchen.
Find a focal point in your kitchen design and you can also complement that area with a few appealing and beautiful pieces.
If you are willing to give your kitchen a model look then why not go for splashy tiles and fancy floors, bright and lovely kitchen cabinets, busy countertops and amazing range hoods? You can either custom design them or let the decisions on the hands of the renovator who knows it better how to place and put things in the kitchen.
Plan landing spaces and go for clear-cut spaces in the kitchen. It's better to allow for as much as 15 inches countertops on either side of the cooktop and the refrigerator.
---
Must Read:
---
You can contact the kitchen renovations specialists to get some customized tips and tricks for remodeling your old kitchen. The right price list can be negotiated with them, and any additional cost about the raw materials should also be considered.